Seahawks' Michael Bennett 'almost threw up' while listening to Sam Bradford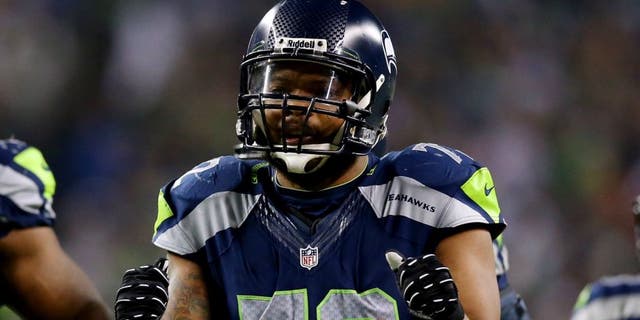 NEWYou can now listen to Fox News articles!
Sam Bradford is doing his best to patch up any hard feelings he created with his trade request and brief hiatus from the Philadelphia Eagles.
Luckily for him, he won't have to win back Michael Bennett's trust. Bennett, the Seattle Seahawks' Pro Bowl defensive end, tore into Bradford after listening to the QB speak about his frustration with the Eagles trading up to draft his successor.
"I listened to Sam Bradford again. I just almost threw up," Bennett told ESPN Radio in Seattle. "I can't believe Sam Bradford is complaining about making $40 million in the next two years, and because he actually has to compete for a position. This guy, this guy right here definitely sets a bad tone of what a player should be.
"If I was his teammate ... how can you play with a guy that doesn't want to compete at a high level and feels like his position should be solidified without even putting up the stats or the wins to back that up?"
True to his word, Bennett, who had 10 sacks last season, also announced that he will not hold out during training camp this summer.