Seahawks' Lynch backs up his words, gives McDonald's employee $500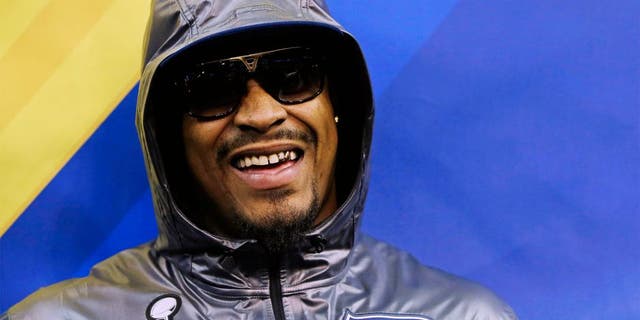 Marshawn Lynch handed a teenager $500 to buy a pair of shoes. Mark Humphrey AP Photo
Seattle Seahawks running back Marshawn Lynch shuns talking to the media at all costs, but his words and actions left quite the impression on an employee at a Dallas-area McDonald's.
While stopping in to buy some food in the days following Seattle's 13-12 win at Dallas on Nov. 1, Lynch engaged in a chat with 17-year-old Terrance Downs, who paid the Pro Bowl running back a compliment on his shoes, per a TMZ report.
"I told him I liked his shoes -- navy blue Buscemis -- and how I wanted to buy a pair and we all started talking," Downs told the website.
That led to an extended conversation in which Lynch asked the teenager about his future plans. When Downs responded he had an interest in fashion and hoped to open a boutique, Lynch pulled out his wallet and handed the startled youngster $500.
"If you're serious about getting those shoes, here's some money to help you get 'em," Lynch said to Downs. "My job is to continue to see you grow."
Downs told TMZ he did indeed buy the shoes, which carry a price tag between $800 and $900, and said he hopes to follow Lynch's example and "do the same thing for someone else one day."
MORE NEWS: Want stories delivered to you? Sign up for our NFL newsletters.