Seahawks' Lockett earns NFC Special Teams Player of the Week honors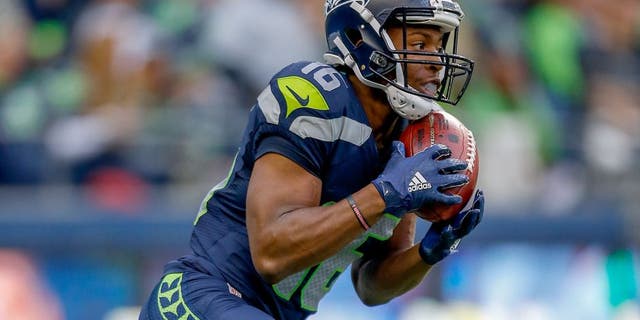 Seattle Seahawks rookie Tyler Lockett was named the NFC Special Teams Player of the Week on Wednesday.
Lockett turned in a spectacular performance in the Seahawks' 36-6 rout at Arizona in Sunday's regular-season finale, setting a franchise single-game record for punt return yards with 139.
The third-round pick out of Kansas State had punt returns of 66, 42 and 31 yards in the first half alone to help Seattle to a 24-point halftime lead. He also had a pair of receptions for 36 yards in winning his first weekly honor.
Lockett turned a close game into a rout by setting up three second-quarter touchdown passes from quarterback Russell Wilson in a span of under four minutes. He had a 36-yard catch that led to a score and a 17-7 lead.
The 66-yard punt return was followed by an eight-yard touchdown pass on the very next play and Lockett's 42-yard punt return set up a three-play scoring drive capped by Wilson's 24-yard strike to Jermaine Kearse for a commanding 30-6 lead.