Seahawks fill roster slots with signings of S Davis, TE McCoy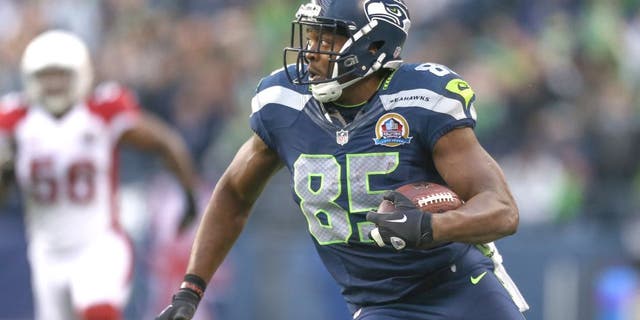 NEWYou can now listen to Fox News articles!
The Seattle Seahawks filled a pair of open slots on their 53-man roster, signing safetly Akeem Davis and bringing back tight end Anthony McCoy.
Davis is expected to play on special teams, taking the place of cornerback DeShawn Shead, who moved into the starting lineup in Week 12. Davis has appeared in 15 career games with New Orleans and Washington and spent time in Seattle's minicamp in 2013.
The Seahawks have a deeper familiarity with McCoy, who spent his first five seasons with Seattle. McCoy, who played for Seahawks coach Pete Carroll at Southern California, started 14 of 34 games from 2010-12 before injuries to his Achilles wiped out his 2012 and 2014 campaigns.
McCoy started three of seven games for the Redskins this season but did not register a catch and was released on Nov. 23. Carroll told reporters Wednesday that McCoy will play in Sunday's game due to his familiarity with Seattle's system.
McCoy takes the place of Chase Coffman, who was released Tuesday after spending only one week with the club. Seattle signed Coffman two days after starting tight end Jimmy Graham ruptured his patellar tendon.