Seahawks' Bennett reports improvement in toe; TE Willson sits out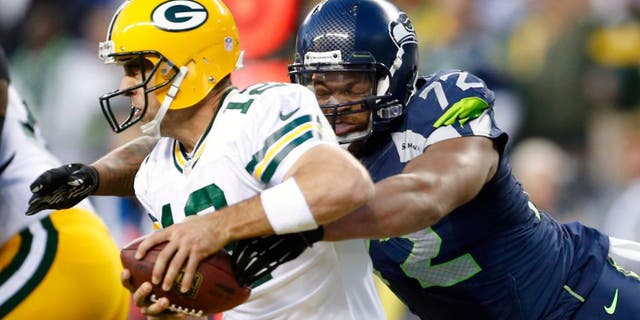 Seattle Seahawks defensive end Michael Bennett reported improvement in his ailing toe in advance of Sunday's wild-card game at the Minnesota Vikings.
Bennett, who briefly left the team last week to receive an injection in the toe, was a full participant in Thursday's practice. He played in last week's win at Arizona and said the pain level was a 10 on a scale of one to 10.
"Everything feels good," Bennett told reporters after Thursday's practice. "It's all getting better, stronger. Just trying to be ready for this game."
Bennett, who earned his first Pro Bowl selection this season after registering a team-high 9 1/2 sacks, revealed that he has been dealing with the injury for five years but "just played through it."
Running back Marshawn Lynch practiced fully Thursday and appears on track to appear in his first game since undergoing abdominal surgery on Nov. 25. The only play to sit out practice was tight end Luke Willson, who is dealing with a concussion that caused him to miss the regular-season finale.
If Willson is unable to play Sunday, the Seahawks will go with the tandem of Cooper Helfet and Chase Coffman, who each had four receptions against the Cardinals. Coffman also had a touchdown catch in his Seattle debut.