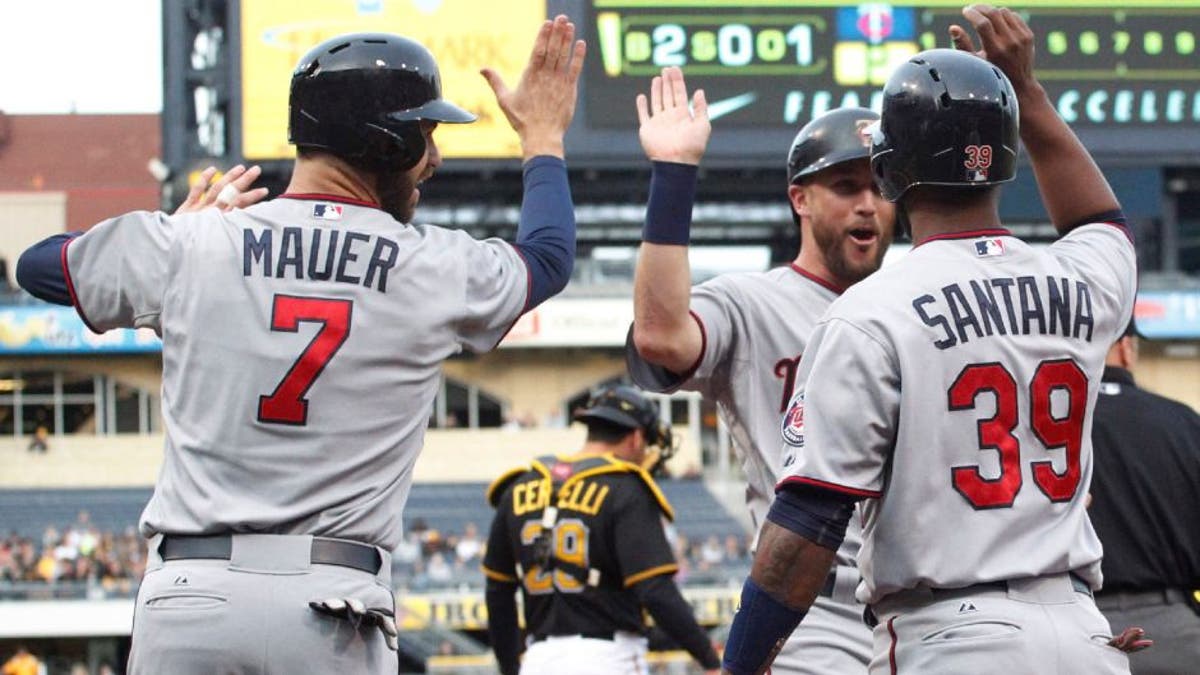 The Minnesota Twins might not mind it if the Pittsburgh Pirates moved from the National League Central to the American League Central.
In their last 15 meetings, the Twins are 11-4 against the Pirates and it isn't hard to see why -- Minnesota has scored early and then gotten good pitching.
Getting ahead early has been a key for Minnesota and if this past month is any indication, playing at Target Field against Pittsburgh will certainly aid the Twins.
Other notes:
-- Speaking of scoring early, Pittsburgh's Charlie Morton has been roughed up in the first inning. His stats this season in the first inning: 11.81 ERA, .451 opponent batting average, .756 opponent slugging percentage and 2.63 WHIP. But get to him early, because after that his numbers dip to 3.17, .207, .323 and 1.04.
-- Aaron Hicks has the largest different in batting average when there are 0 outs to batting with 1 or 2 outs. Hicks is hitting .387 with nobody out and .194 when 1 or 2 are out, a difference of .193.
-- Mike Pelfrey's ERA at home this year is 2.22, but on the road he is at 5.68, a difference of 3.46, which is the fourth-largest home/road split in the majors this season. Pittsburgh's Jeff Locke is No. 3 with a 3.67 difference (2.90 at home, 6.57 on the road).
-- Since 2014, Pittsburgh has three of the top hitters in interleague play. Starling Marte is tops in the majors at .366, Josh Harrison is second at .352 and Andrew McCutchen is fifth at .341. Harrison is out with an injury for this series.
Statistics courtesy STATS Inc.