Scioscia confident in Angels' chances of a turnaround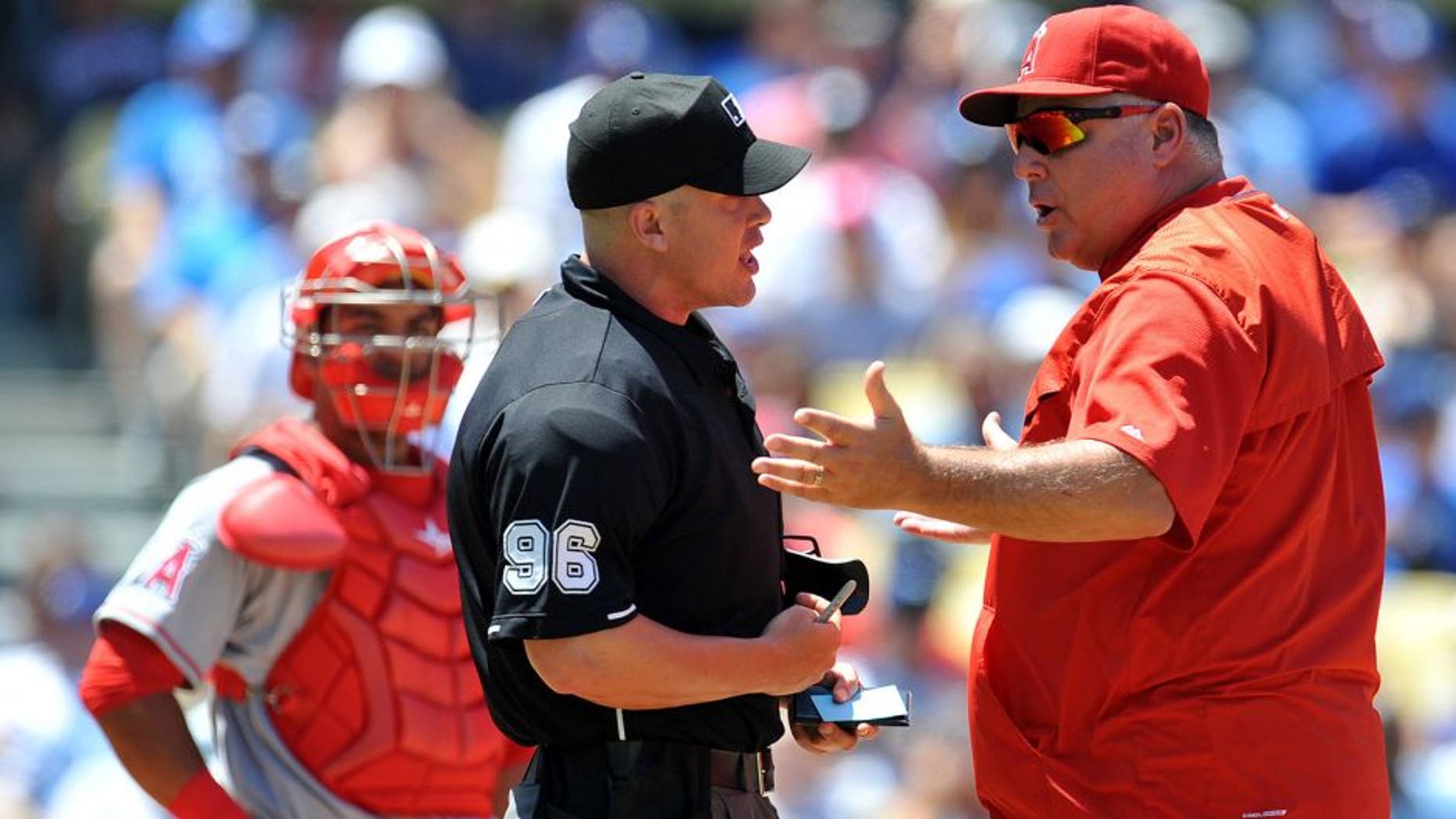 It's been a rough past week or so for the Los Angeles Angels. Not only did they potentially lose starter C.J. Wilson for the remainder of the season due to an elbow issue, but they were swept by their geographic rival Los Angeles Dodgers over the weekend, have lost six straight games and enter Monday four games back of the Houston Astros in the West.
Despite it all, manager Mike Scioscia sounded confident in his club's ability to get back on track when speaking with Pedro Moura of the O.C. Register on Sunday.
Said Scioscia to Moura: "Don't confuse being able to turn the page with taking things in stride. I'm very, very confident our club's going to be able to play at the level we need to. We haven't for the last 10 days -- that's obvious."
Prior to losing six straight, the Halos were riding high, as a hot streak propelled them in front of the Astros in the West. Now, things have flip-flopped.
Scioscia, however, doesn't seem to have lost any confidence. As he told Moura, "We definitely believe in the group here. I think we're a better team now than we were during that streak, if you look at some of the depth that's been acquired. It's maybe not showing up on the field like we know it will, but we're very confident that we're gonna do things at a higher level."
Reliever Joe Smith spoke for the clubhouse when echoing the same kind of upbeat sentiment as his manager: "I don't think anybody in here's worried, by any means. When we get hot, we get hot. We can roll for a long time."
The Angels have plenty of head-to-head matchups remaining against Houston, and should be getting veteran Jered Weaver back soon, so they ought to be able to turn things around as long as they find a way to handle the issues that have caused this current skid.