Save up for the end of the season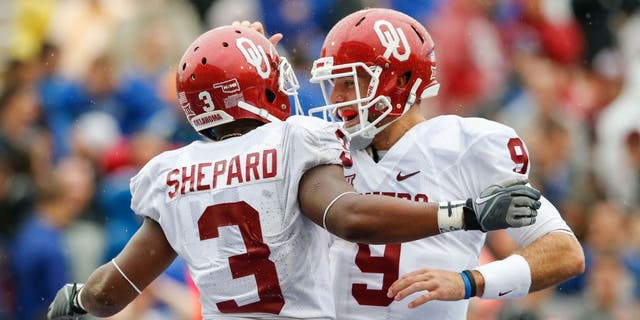 NEWYou can now listen to Fox News articles!
Tennessee isn't on the home schedule for the Sooners this season, but you'll have to pay more than $100 if you want to see Oklahoma take on TCU.
Last season, OU's most-expensive, face value game ticket was $105. That was for a September game against Tennessee. This season, the TCU game on Nov. 21 features $105 face value ticket.
TCU is only one of two teams the Sooners will face at home that made a bowl game in 2015. West Virginia is the other. TCU just missed out on the four-team playoff in 2014. West Virginia went 7-6, losing to Texas A&M in the Liberty Bowl.
Monday, Oklahoma began selling a limited number of single-game football tickets. The Sooners went 8-5 last season. Here's a look at the entire 2015 schedule.
Here are the prices for all of the Oklahoma games this season for a single-game ticket:
Sept. 5 vs. Akron - $65
Sept. 19 vs. Tulsa - $80
Oct. 3 vs. West Virginia - $95
Oct. 24 vs. Texas Tech - $95
Nov. 7 vs. Iowa State - $85
Nov. 21 vs. TCU - $105
H/T The Tulsa World
Photo Credit: Kevin Jairaj/USA TODAY Sports