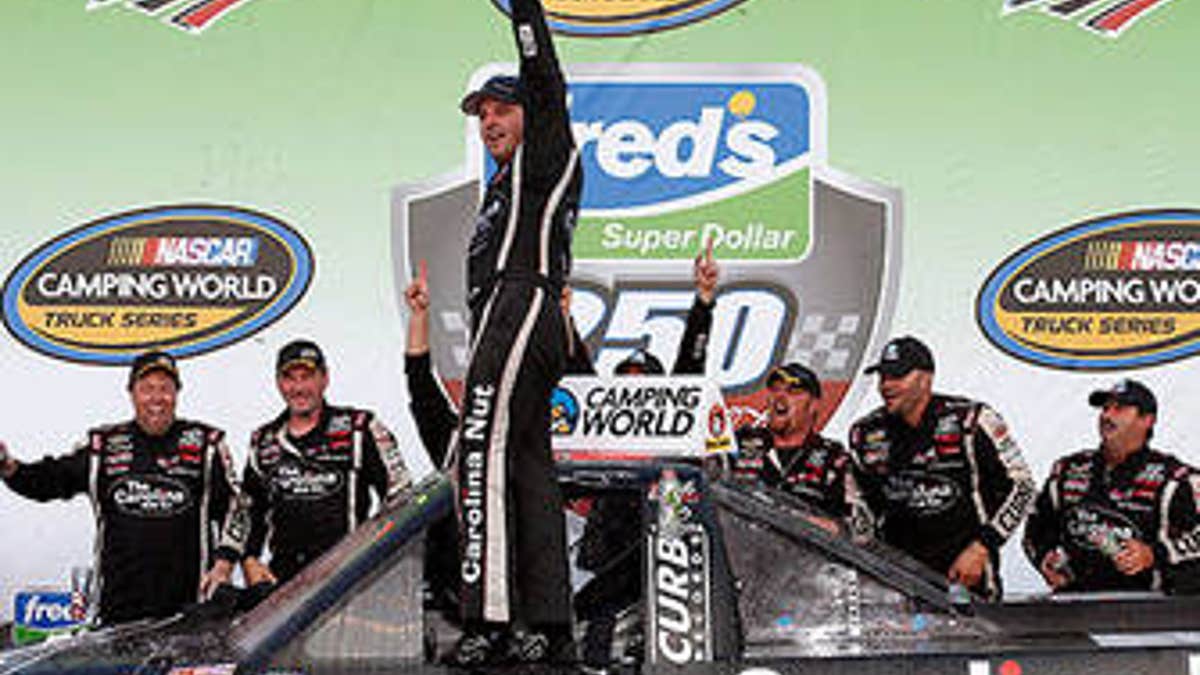 Johnny Sauter raced to his third NASCAR Truck Series victory of the season Saturday, surviving a huge crash on the final turn at Talladega Superspeedway that took out Kyle Busch and everyone else racing at the front of the pack .
Three sets of trucks paired up in the closing laps -- Sauter with series leader Matt Crafton, Busch with Dakoda Armstrong, and Ross Chastain with Parker Kligerman.
Sauter was the only one to be spared from a 12-truck crash that occurred when pole-sitter Jeb Burton got tangled up with Busch, sending the Sprint Cup star slamming into both inside and outside walls. Miguel Paludo's flipped and slid across the line upside down, before turning back over in the first turn, finally coming to a stop with flames flickering from the hood.
The original article can be found at FOXSports.com: Sauter tames Talladega.