Sane's agent rules out January move away from Schalke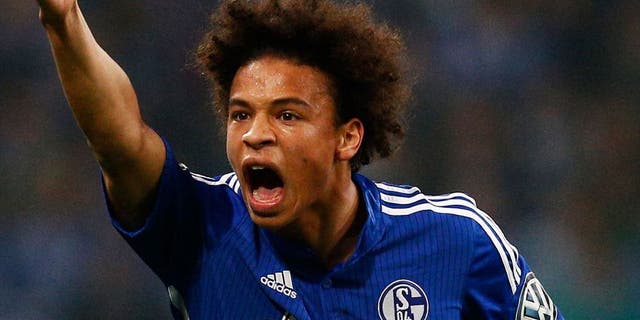 Leroy Sane's agent has ruled the Schalke forward out of a move away from the club this winter.
The Germany international, who signed a new contract until 2019 with the Royal Blues in the summer, had been linked with a switch but his agent Jurgen Milewski has dismissed the speculation.
"Schalke is the best place Leroy could be," he said in Germany's Bild newspaper.
"A winter transfer is not an issue. He is very happy at Schalke."
Sane has scored four goals for Schalke this season, setting up a further four goals in the Bundesliga.
Liverpool are just one of the clubs to have been linked with the 19-year-old, who made a name for himself in last season's Champions League last-16 clash with Real Madrid at the Bernabeu, which Schalke won 4-3.