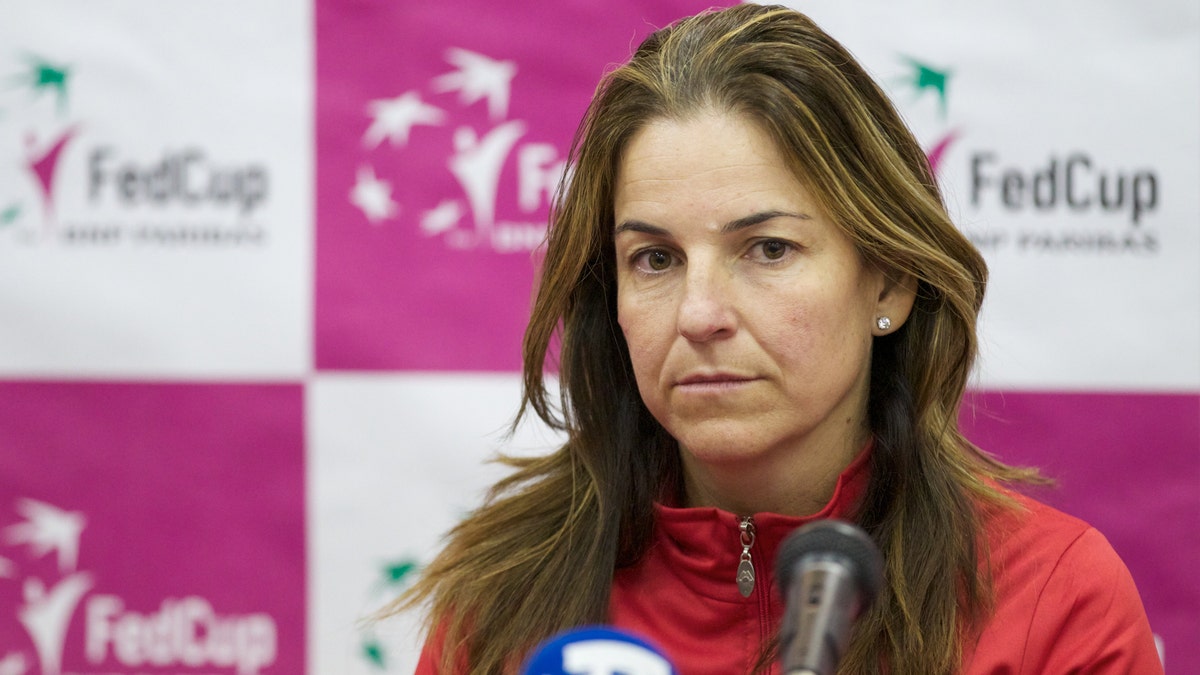 MADRID – Former tennis star Arantxa Sanchez Vicario said in a book published Tuesday that her parents lost an estimated $60 million in career earnings through mismanagement.
The 40-year-old Sanchez Vicario said her parents were obsessed with her tennis career and controlled most aspects of it. She said she's estranged from her parents and brothers Emilio and Javier, former tennis players.
The four-time Grand Slam singles champion said she got a monthly payment from her father and trusted him to invest the rest.
"I never doubted that my father would manage my assets in the most efficient and beneficial way," she wrote.
She retired in 2002, and after "breaking free" of her parents' influence, "the surprise came. Then, the disappointment. The surprise of finding myself without resources after a career full of successes and therefore winnings."
She added: "They left me with nothing and I owe the tax authorities.
"How can it be that everything I achieved has vanished, that it does not exist?"
Sanchez Vicario's mother, Marisa, responded in an open letter to Spanish media on Monday that she and her husband were devastated by their daughter's accusations.
Lengthy excerpts of the book ran in the newspaper El Mundo over the weekend.
Marisa Vicario Rubio insisted "we never took advantage of Arantxa and under no circumstances is she broke."
She said her 75-year-old husband, Emilio, has a weak heart, intestinal cancer and Alzheimer's disease.
Sanchez Vicario won three French Open titles and the U.S. Open. She added 10 more Grand Slam doubles or mixed doubles titles.
She helped Spain win the Fed Cup five times, and was the first Spanish woman elected to the International Tennis Hall of Fame in 2007.
In December, she became Spain's Fed Cup captain.