San Francisco sports anchor reportedly sent home after allegedly stealing jacket at Warriors practice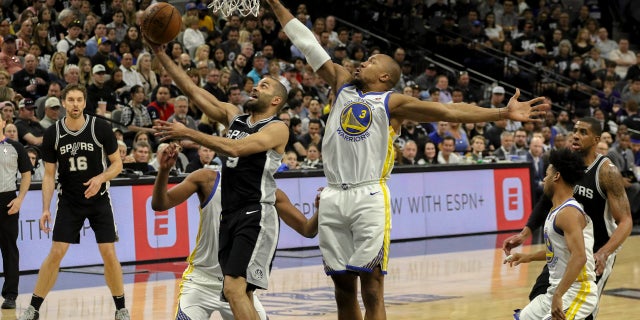 A sports anchor reportedly has been dismissed from the NBA playoffs following allegations that he stole a jacket from Warriors' director of team security, Ralph Walker, after a practice in San Antonio last week.
A video surfaced appearing to show Mike Shumann ‒ an anchor from ABC7/KGO-TV ‒ taking the director's jacket before slipping out of AT&T Center, The Athletic reported.
The video has been viewed by The Athletic and ESPN.
Players from the Warriors are reportedly upset and refused to do interviews with the station, despite having an agreement that requires the team to provide KGO-TV with exclusive content and interviews, The Athletic reported.
Shumann, a former wide receiver with the San Francisco 49ers and longtime reporter for KGO, has since apologized to individual players from the Warriors, ESPN reported.
A spokesperson for KGO said they are "conducting a full investigation." Fox News reached out to KGO and did not immediately receive comment.
"We are taking these allegations very seriously and conducting a full investigation. As a matter of policy, we do not comment about personnel matters," the spokesperson said in a statement to The Athletic.
Walker is a beloved member of the Warriors organization, providing security to the team both on and off the court, The San Francisco Chronicle reported.
Star point guard Stephen Curry personally thanked Walker during his 2016 MVP award speech, calling him "our eyes when we don't have them," the paper reported.