San Diego Padres release 2016 schedule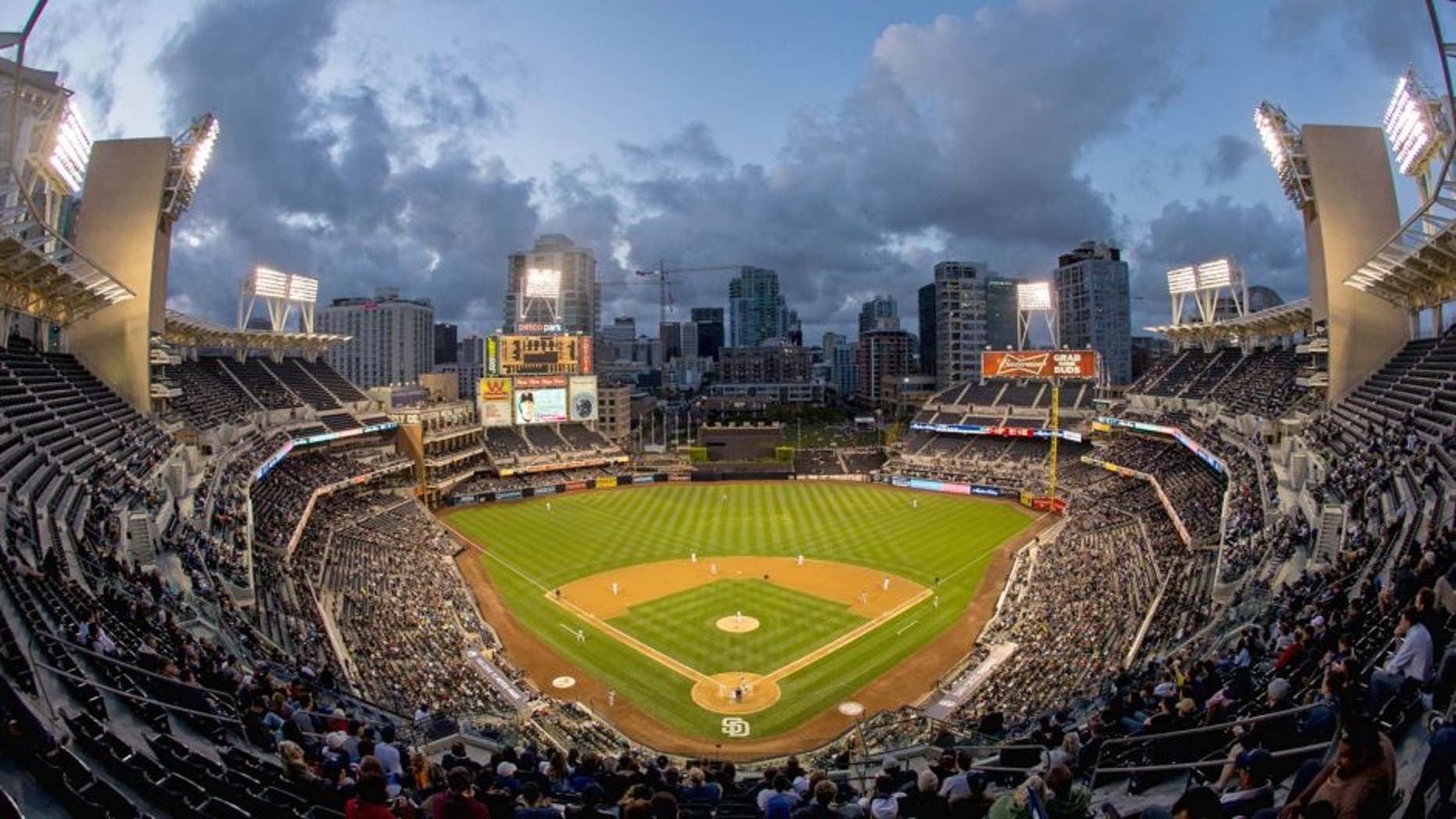 SAN DIEGO -- The San Diego Padres today released the club's schedule for the 2016 regular season, which features visits to San Diego by the New York Yankees and Boston Red Sox, as well as the first trip to Toronto in franchise history. The team will open the season at home against Los Angeles with a three-game series against the Dodgers beginning on Opening Day, Monday, April 4. The Padres will play six of their first nine series against National League West opponents.
Interleague play in 2016 will bring American League East opponents to San Diego, as the Baltimore Orioles (June 28-29), New York Yankees (July 1-3) and Boston Red Sox (September 5-7) will all make the trip to America's Finest City. For both the Yankees (last in 2013) and Red Sox (last in 2007), 2016 will mark just their second visits to San Diego's downtown ballpark, while it will be Baltimore's fourth trip to Petco Park (last in 2013). The Padres will split a four-game home-and-home series against their natural rivals the Seattle Mariners (May 30-June 2). For interleague road contests, the Padres will make the first trip to Toronto in franchise history, as they are the only franchise in Major League Baseball to have not played in every Major League city. The club will also make trips to Baltimore (June 21-22) and Tampa Bay (August 15-17), both locations they last visited during the 2013 season.
Home weekends for the Padres in 2016 are highlighted by two series against the San Francisco Giants, as well as one weekend against each of the New York teams. San Diego's final homestand before the All-Star break will end with a weekend series against the Yankees. The Padres host the New York Mets on Mother's Day (May 8), the Washington Nationals on Father's Day (June 19) and the Boston Red Sox on Labor Day (September 5).
San Diego will play 26 of the final 29 regular season games against NL West rivals, and wrap up their home season with a 10-game homestand (September 19-29), hosting the Diamondbacks, Giants, and Dodgers, before going on the road for the final three games of the regular season in Arizona (September 30-October 2).
As a reminder, Major League Baseball's 2016 All-Star Game will be played at Petco Park on Tuesday, July 12. All-Star activities in San Diego include the Home Run Derby on Monday, July 11, and various other events. Complete details surrounding All-Star Week will be released at a later date.
Fans who wish to receive notifications regarding updates to the 2016 schedule may sign up for Padres email or text notifications at www.padres.com/updates. Current Season Ticket Members will receive an email this week with package plan and game tier information. To secure tickets immediately, 2016 Season Ticket Membership locations are on sale now. Guarantee your right to purchase tickets to the 2016 MLB All-Star Game at Petco Park by becoming a Platinum or Gold Member. Completely customize your Membership by calling 619.795.5555 or visit www.padres.com/compadres for more information.
Please see the attached document for the full 2016 schedule. Please note: the schedule and opponents are subject to change. Start times will be announced at a later date.