San Diego Padres at Miami Marlins game preview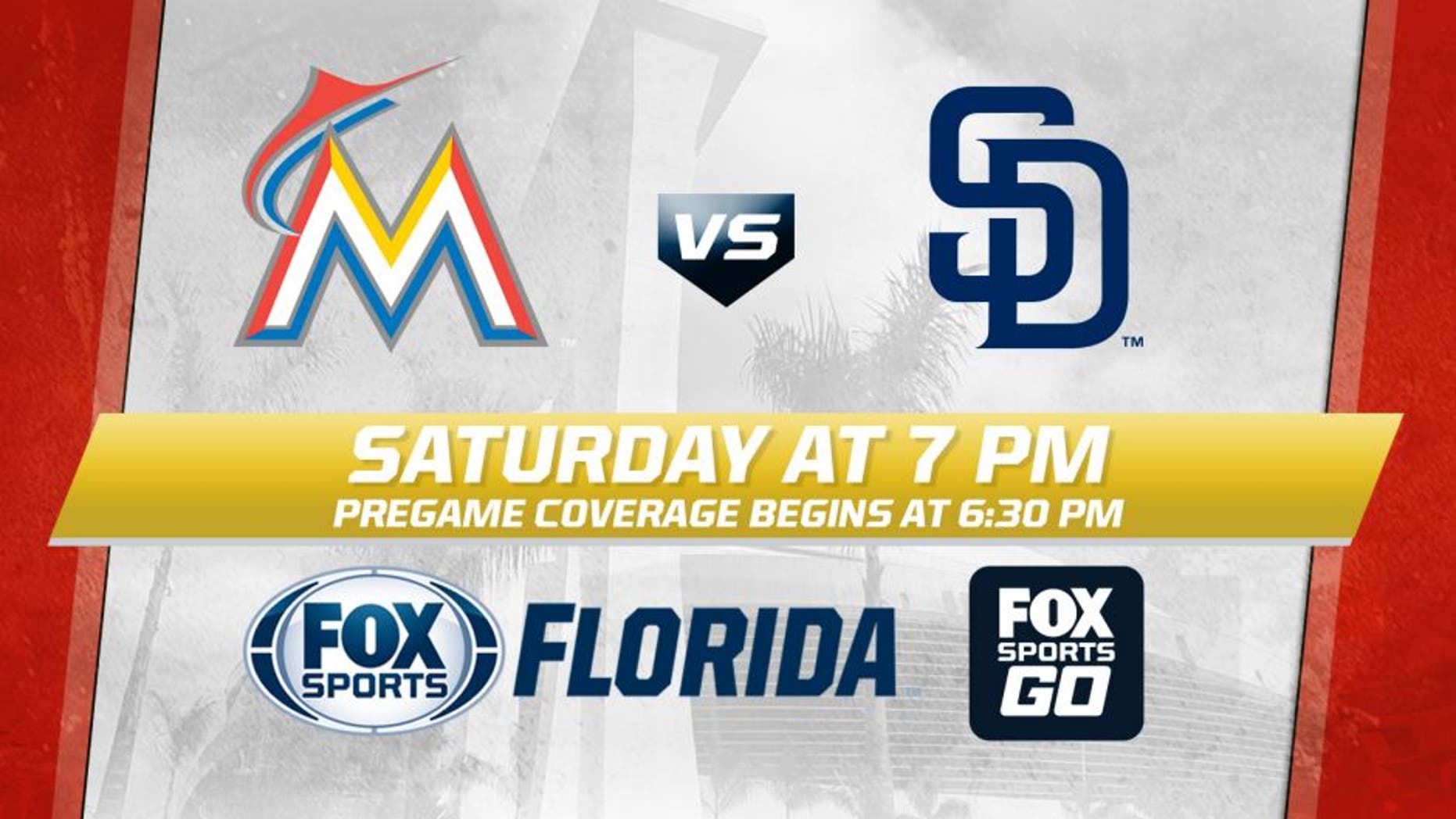 TV: FOX Sports Florida
TIME: Coverage begins at 6:30 p.m. ET
MIAMI -- Clayton Richard hopes his third time as a San Diego Padres' starter will result in the charm of a victory Saturday night.
In his second go-round with the Padres after one and a half seasons as a reliever with the Chicago Cubs, Richard will start the Padres' second game of their series against the Miami Marlins at Marlins Park.
Since returning to the Padres as a free agent Aug. 6, the left-hander made two relief appearance appearances before joining the rotation Aug. 14. Richard has made two quality starts, allowing two earned runs, five hits in 11 innings but was tagged with two losses.
"You don't know what comes along in baseball but I'll be prepared for whatever comes my way," Richard said of his different pitching roles.
Richard, 32, was part of the Padres rotation during a 4 1/2 stretch that ended in 2013. He had a 40-39 record before a shoulder injury forced him to miss the 2014 season.
With the Padres languishing in last in the NL East, Richard, 32, could become a dependable veteran in a rotation that already has experienced the departures of James Shields and Andrew Cashner in 2016 and lost opening day starter Tyson Ross to a shoulder injury in April.
Richard's scheduled start on Saturday will allow Marlins manager Don Mattingly to give recently acquired Jeff Francoeur another appearance in the lineup.
Francoeur was slated to platoon in right field with Ichiro Suzuki against left-handers during injured slugger Giancarlo Stanton's absence but Mattingly started him Friday, when Miami faced right-hander Jarred Cosart. Mattingly said Suzuki, 42, needed a break after starting 10 of 11 games since Stanton suffered a groin injury on Aug. 13.
Acquired from the Atlanta Braves in a three-team trade on Wednesday, Francoeur is eager to help the NL Wild Card contending Marlins.
"It means a lot to come to a place where -- A, they want you but B, when you're in the pennant race," Francoeur said. "There's nothing better than that. That's why you play."
Francoeur joins a roster with limited post-season experience. A veteran of eight major league clubs, Francoeur had post-season stints with the Braves in 2005 and the Texas Rangers in 2010.
The Marlins' playoff drought extends to their second World Series championship in 2003. Suzuki, 2B Dee Gordon, closer Fernando Rodney and Martin Prado are the only notable Marlins with post-season experience.
Encouraged by his recent outing against Pittsburgh, the Marlins will start right-hander Jose Urena against the Padres on Saturday. Urena was the winning pitcher, lasting six innings, allowing two runs and four hits as the Marlins finished a three-game sweep of the Pittsburgh Pirates on Aug. 21.