San Antonio Spurs Silver Dancers upset over decision to disband squad for 'family friendly' co-ed 'hype team'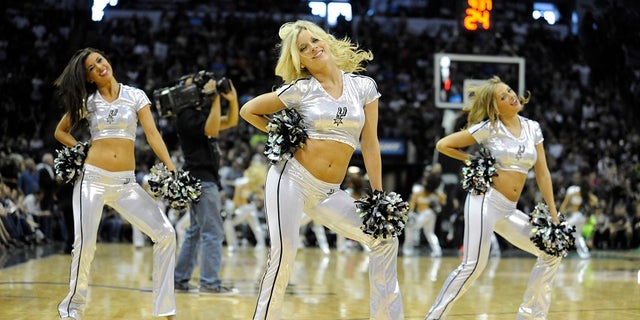 The San Antonio Spurs Silver Dancers aren't cheering over the basketball team's decision to disband the squad and replace it with a "family friendly" co-ed "hype team."
Established in 1991, the all-female dance team has been with the Spurs for five of their NBA championship runs, but will no longer be part of the franchise next season.
The team announced tryout dates for the new "Spurs hype team" on Friday.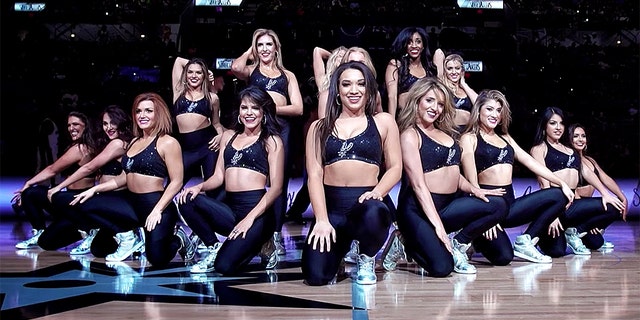 "Spurs Sports & Entertainment will be introducing a 35-member coed Spurs hype team at the beginning of the 2018-19 season that will elevate the game day experience and energize crowds with a diverse array of unique family-friendly talents, including tumbling, acrobatics, dance and stunts," the statement read.
NFL CONSIDERS PROPOSED 15-YARD PENALTY FOR KNEELING, REPORT SAYS
ESPN reported the Silver Dancers were told Friday that their team would be disbanded "due to a lack of fan interest and would be replaced with a larger co-ed team."
The announcement comes in wake of a number of complaints and lawsuits from NFL cheerleaders who alleged various violations and abuse. A report by The New York Times in April stated some cheerleaders were subject to strict rules imposed by the teams.
However, it appears some of the dancers were not thrilled with the news. Rosalyn Jones, who established the Silver Dancers in 1991, told the Washington Post she "took exception" to suggestions that the squad was not "family-friendly."
LINEBACKER IMPLICATES COACHES AFTER LATE HIT SPARKS OUTRAGE IN JAPAN
"This is a very conservative market, and the team has always been very concerned about the look of the girls and things like that," Jones told the Washington Post. "But I'm telling you I've never seen and never heard anything derogatory. The girls are all professional women, they know the rules and standards and they know they're ambassadors for the Spurs. And they've done so much in the community — camps, clinics, promotional activities. To take this away so suddenly, it's bothersome."
Jones, who was a choreographer for the team until 2003, claimed many of the team members felt the decision was "a knee-jerk reaction to the recent wave of stories and lawsuits about the treatment and compensation of NFL cheerleaders."
"This program has been in existence for 26 years. Why now?" she said. "I don't understand the explanation that there was a lack of interest. If that was the case, shouldn't they have conveyed that to the choreographer and brought those concerns to her at some point? Give her a chance to address it. But there were never any complaints."
A few other Silver Dancer members and former dancers expressed their thoughts on social media.
Alexis Bonilla said she was "heartbroken and at a loss for words for an organization I held so dear to my heart."
Alexis Flores, a member, wrote she was in "total shock" over the announcement. She told the Washington Post the Silver Dancers' account on Instagram and Twitter was removed "as if the team never existed for 26 years!"
Melissa Schoonover, a former dancer, wrote, "Lack of fan interest? Wonder where all these followers and YouTube views came from."