San Antonio mayor declares July 21 will be Tim Duncan Day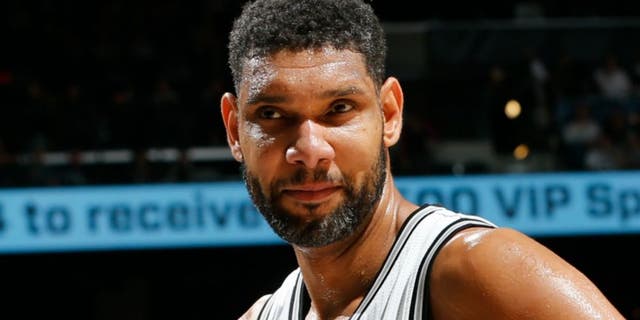 NEWYou can now listen to Fox News articles!
Tim Duncan is getting his very own holiday.
San Antonio mayor Ivy Taylor is honoring the Spurs great by naming July 21 Tim Duncan Day, which is bound to be a pretty low-key affair.
City Hall will hang a banner celebrating the recently retired star and Taylor is encouraging fans to throw on his jersey in tribute.
From the local ABC affiliate:
There's no indication the stoic Duncan will be involved in any way. After all, despite spending his entire 19-year career in San Antonio, he didn't even attend his own press conference.
But with five championships, you get to be as reclusive as you want.
Happy early Tim Duncan Day, Tim Duncan.