Sammy Watkins' status for Bills' preseason opener still unclear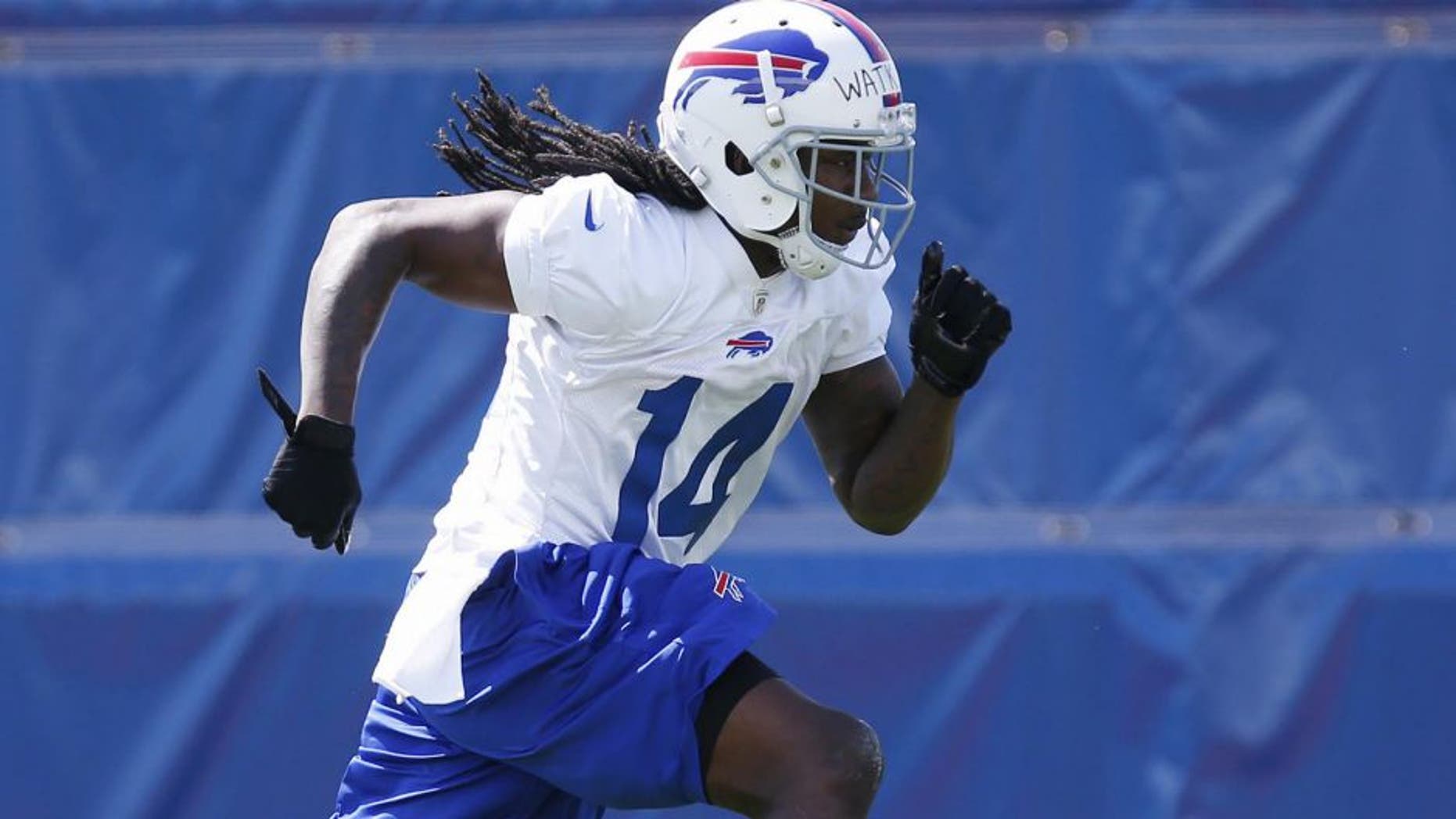 The Buffalo Bills kick off their preseason schedule on Friday night against the Carolina Panthers, but they could be without one of their top playmakers.
Sammy Watkins has been limited in practice since appearing to suffer a minor injury on Wednesday, making his status for Friday unclear -- even to himself.
"I don't even know at this point if I'm playing or not," Watkins said via ESPN. "Hopefully I am. ... I'm pretty sure the [first team] will probably get a drive or two. I don't know the situation. But hopefully I'll be out there."
As Watkins mentioned, if he does play, it won't be for long. The first team usually plays a series or two in the first preseason game, although a handful of players could see extended playing time. Watkins definitely wouldn't be one of those players, especially with his recent nagging injuries, but it'd be a positive sign to see him out there Friday.
Fellow receiver Percy Harvin could also sit out the preseason opener, leaving Robert Woods as the star of the offense at wideout.
Not having Harvin or Watkins would be a blow to the trio of quarterbacks fighting for the starting job, as they need all the help they can get. Cassel is expected to start with the first-team offense, but the amount of time each quarterback will see has yet to be determined.
(h/t ESPN)