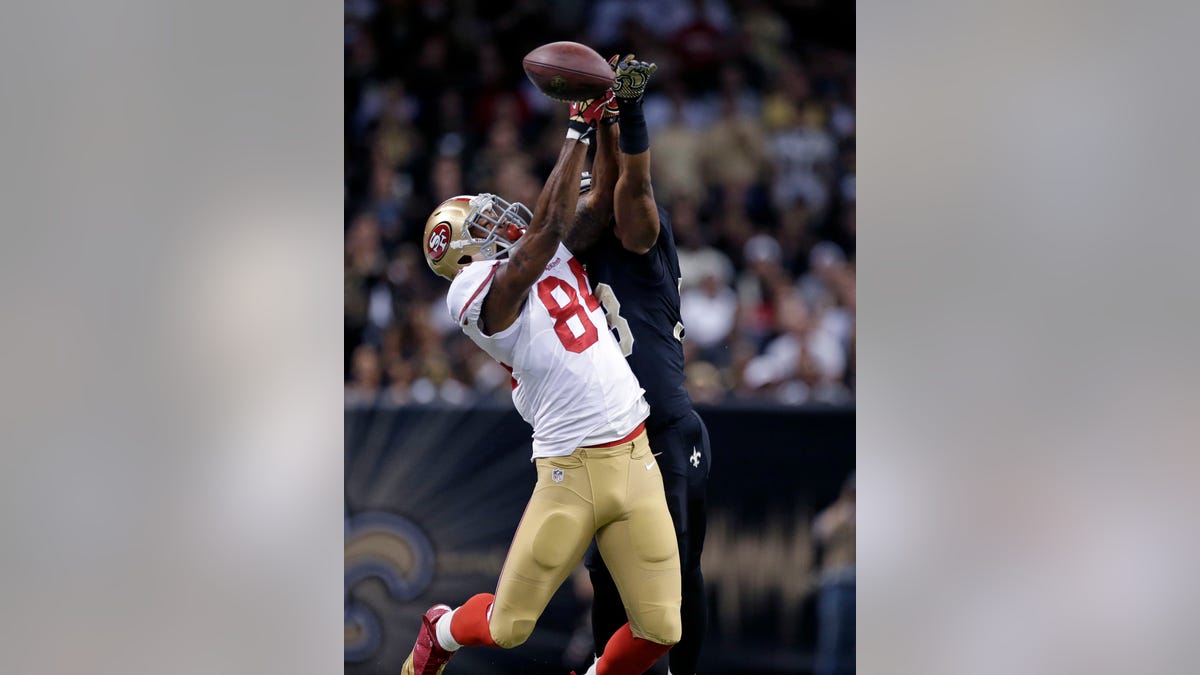 METAIRIE, La. – Saints coach Sean Payton says Jabari Greer's will miss the rest of the season because the cornerback's left knee injury during last Sunday's victory over San Francisco included a torn anterior cruciate ligament.
Payton had hinted Monday that the injury was serious, but waited until Tuesday to disclose the ACL tear and report that Greer is being placed on injured reserve.
New Orleans also has signed defensive back Trevin Wade, who was drafted by Cleveland and played much of last season, but had been a free agent throughout this season.
Wade was signed to add depth. Payton says second-year cornerback Corey White is expected to take over Greer's starting role, as he did during last Sunday's game, in which he had an interception. Payton says White "has really been ascending player."
__
AP NFL website: www.pro32.ap.org