Saints hire former FBI director to conduct internal investigation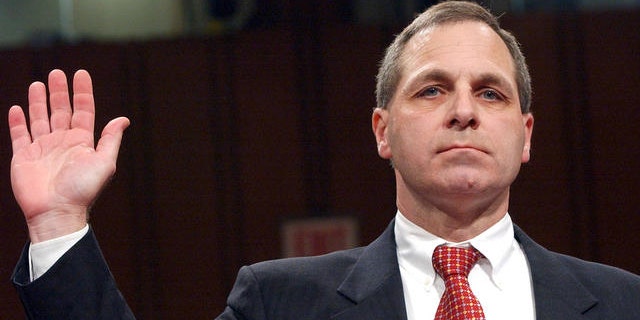 METAIRIE, La. – The New Orleans Saints have hired a firm run by former FBI director Louis Freeh to conduct an internal investigation of the NFL club with the aim of getting to the bottom of allegations ranging from wire-tapping during games in the Superdome to the bounty scandal.
"Serious allegations have been made about our organization this offseason; we take these allegations very seriously," Saints spokesman Greg Bensel wrote in an e-mail.
Bensel says the hiring of the Freeh Group, first reported Friday by NBC's Pro Football Talk, is part of Benson's effort "to leave no stone unturned."
Benson "has spared no expense to get to the bottom of these allegations," Bensel said. "We have given the Freeh Group complete access to our team and all of the individuals who have been associated with" the alleged wrongdoing.
The Freeh Group's initial focus is expected to be on wire-tapping allegations currently under investigation jointly by the Louisiana state police and the FBI.
Those allegations, which the Saints have vociferously denied, first surfaced in a report by ESPN that cited anonymous sources. The report stated that general manager Mickey Loomis had the ability to eavesdrop on opposing coaches' radio communications from his box on the Superdome press level during games between 2002 and 2004. The Saints have labeled the allegations "ludicrous" and "1,000 percent false."
State Police Col. Mike Edmonson has said the joint investigation was to see if there was any substance to allegations of activities that could have violated state and federal wire-tapping laws. Authorities have yet to release any findings.
The NFL first announced the findings of its bounty investigation in early March, and since has sanction the Saints heavily. Head coach Sean Payton and linebacker Jonathan Vilma, a defensive captain, are suspended for the entire season.
Loomis will serve a suspension of eight games and assistant head coach Joe Vitt six games. The team also was fined $500,000 and docked second-round draft choices in 2012 and 2013. Meanwhile, starting defensive end Will Smith has been suspended four games.
Vilma and Smith, along with former Saints Anthony Hargrove (now with Green Bay) and Scott Fujita (now with Cleveland) have appealed their punishment.
The NFL has said former Saints defensive coordinator Gregg Williams, who has been suspended indefinitely, ran a program that paid Saints defensive players improper cash bonuses for injurious hits on targeted opponents from 2009 to 2011.