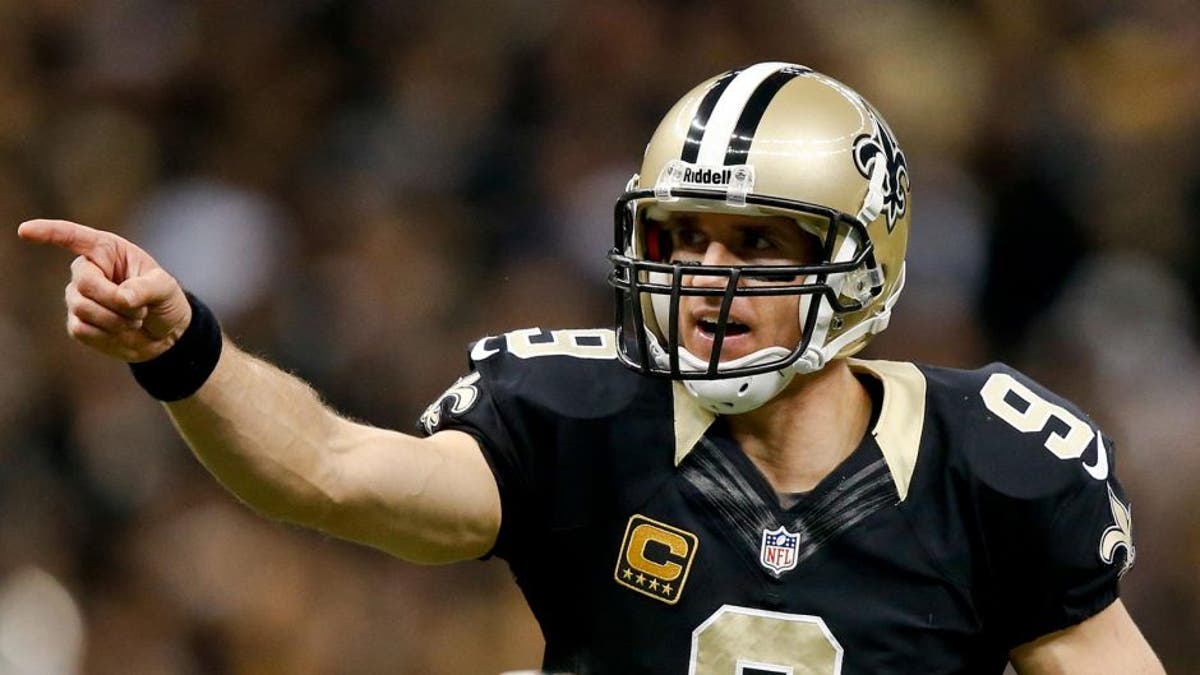 The New England Patriots and New Orleans Saints are participating in joint practices this week in West Virginia, bringing two of the NFL's best quarterbacks together in practice.
Both Tom Brady and Drew Brees were on the field Wednesday, as the two future Hall of Famers traded throws against each other's defense.
After practice, Brees talked about his relationship with Brady, who he's known for more than a decade.
"I'm a big fan of Tom Brady as a player, and I really enjoy being around him as a person," Brees said to Mike Triplett of ESPN. "I know where his mind is at every year. It's, 'How do they get back to the Super Bowl?' And ever since '09, that's been our focus as well."
Both players have Super Bowl rings on their fingers, but that's not the only commonality they share. Brees and Brady have also been involved in NFL investigations: Brady with Deflategate, and Brees with Bountygate. When asked about the two situations, Brees was quick to say they've moved on from it and are only looking forward.
"Listen, it's unfortunate, both of those situations," Brees said. "I know this: All we can worry about is the opportunity we have to practice against these guys and get better as a team, and I know they've taken the same approach."
As far as practice on the field, Brees is happy to be practicing against the best of the best in the Patriots. They're the defending champions and have a target on their back, which can only make the Saints better by practicing against them.
"Iron sharpens iron," Brees said. "We had a chance to practice against the defending world champions, and I know that that's gonna get us better, and I know they have the same mentality going against us.
"[It was good to face] a new defense, a new scheme, new personnel. So you're kind of on high alert. It does kick it up a notch, just because you haven't seen a lot of these looks in a long time and it's kind of an 'expect the unexpected' mentality."
The Patriots and Saints will square off in New Orleans on Saturday Aug. 22, although Brady's availability for the game has yet to be determined. He's currently battling the NFL in court, and is set to appear in court Aug. 31 if no resolution is made before then.
(h/t ESPN)