Saints break an NFL record, but it's not one you'd want to brag about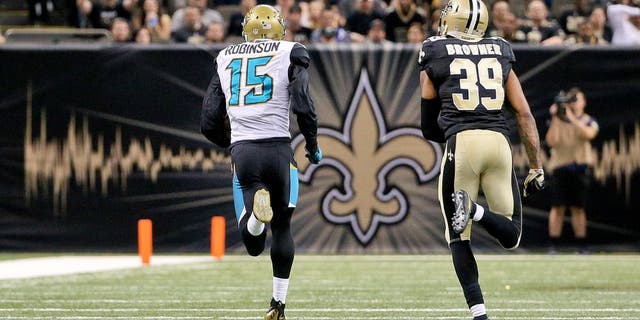 The defensive struggles for the New Orleans Saints have been well documented through the 2015 NFL season. Unfortunately, they've now hit a record-breaking level. On Sunday against the Jacksonville Jaguars, the Saints may have walked away with a 38-27 victory, but they broke a 42-year-old NFL record as well.
According to Christopher Dabe of The Times-Picayune, the 43 touchdown passes that they've allowed, passed the total of 40 that the Denver Broncos allowed back in 1963.
It's not only amazing that they allowed this massive number of passing touchdowns to opposing quarterbacks, but it's even more brutal to consider that there's still one game remaining in the 2015 season. Dabe also explains that the Saints are assured of breaking another tough record, which is allowing a passer rating of 117.1. The previous record was held by the Detroit Lions back in 2008, who allowed a passer rating on the season of 110.9
These obviously aren't records you want to talk about more than once, but at least the Saints have an idea of where they need to start when it comes to fixing things when looking towards 2016.