Safety latest position to undergo injury-related changes at Notre Dame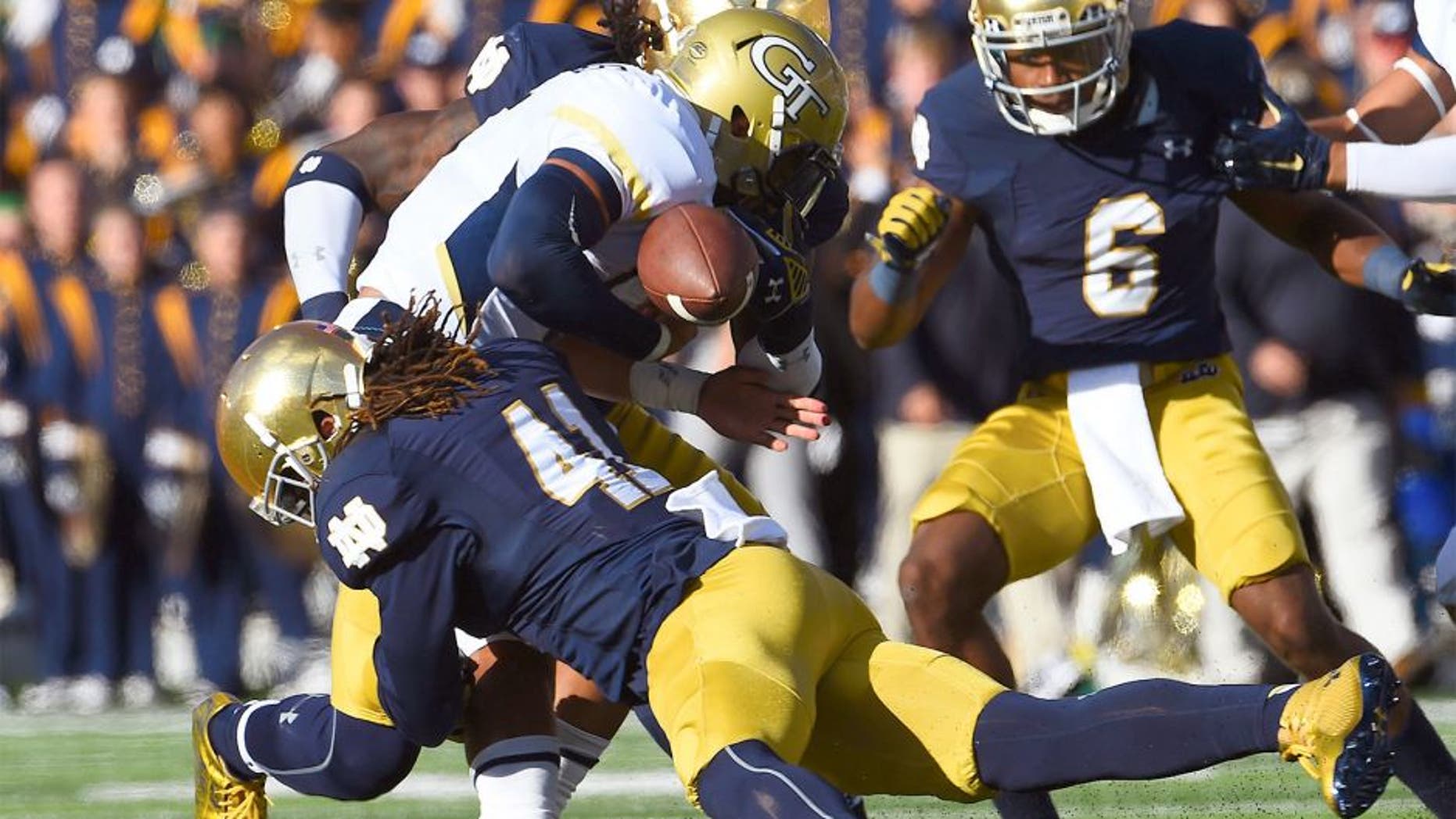 Notre Dame football coach Brian Kelly has told his Fighting Irish not to feel sorry for themselves because season-ending injuries are adding up again in South Bend.
After all, no one outside their locker room is likely to commiserate.
But the coach had to be realistic when asked earlier this week if his team can withstand another major health blow after safety Drue Tranquill joined cornerback Shaun Crawford, tight end Durham Smythe, quarterback Malik Zaire, running back Tarean Folston on the sidelines.
"Certainly we can't afford to lose any more players at key positions," Kelly said. "Quarterback, running back, you start to get into true freshmen, and that will be obviously a significant change in what we look like."
Inside The Irish reports the situation at the safety position could be getting precarious, too, as Avery Sebastian and Max Redfield are also nursing injuries, albeit not the season-ending variety.
With their availability to start alongside Elijah Shumate, Kelly threw out the names of Mattias Farley, Nicky Baratti and Mykelti Williams as players who could be in the mix against UMass this weekend.
"Nick Baratti is going to have to play more of a role. And Mykelti Williams, we'll bring up to our defensive team and get him some reps and some work, as well. And then there's still some other thoughts as to some other players that we'll work into some different roles."
(H/T Inside The Irish)