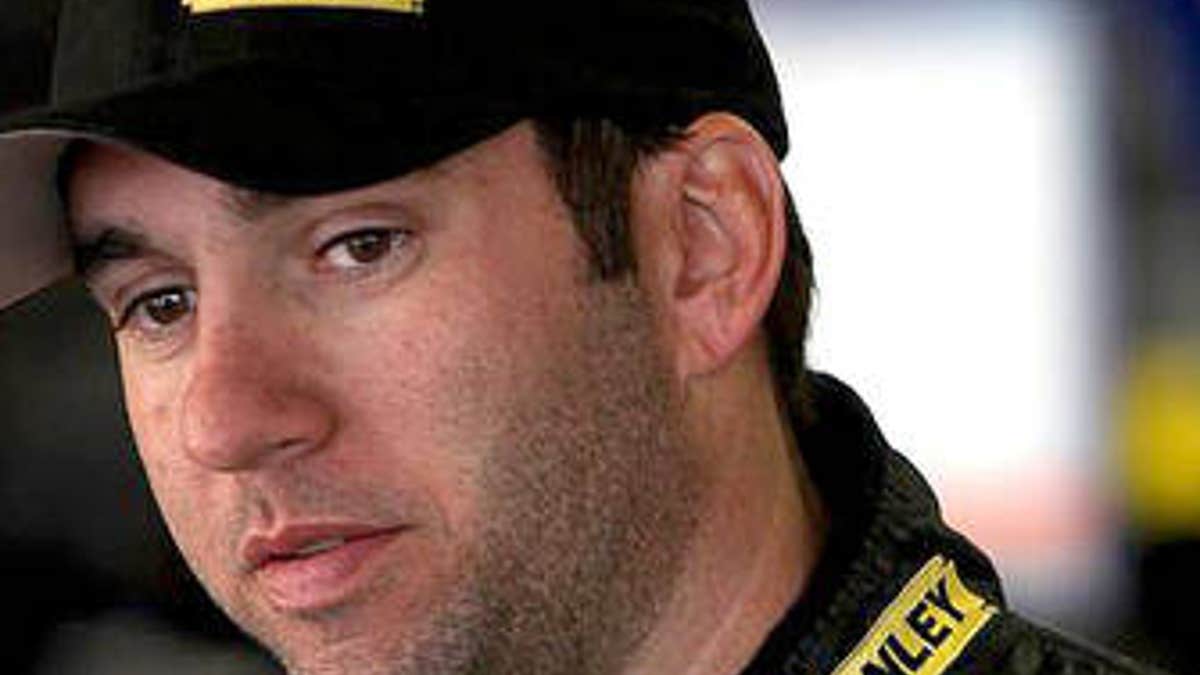 Elliott Sadler tops the short list of substitutes for Brian Vickers in the No. 55 Aaron's Toyota for the final four races of the season.
Michael Waltrip Racing announced on Monday that Vickers would be sidelined for the remainder of the season because of a blood clot in his right leg. Vickers was named the driver of the No. 55 ride for 2014 in August.
Sadler currently competes full time in the Nationwide Series for Joe Gibbs Racing and is fifth in the points standings. The 38-year-old native of Emporia, Va., ran in the Sprint Cup Series for 12 consecutive seasons and posted wins at Bristol Motor Speedway, Texas Motor Speedway and Auto Club Speedway.
Michael Waltrip is scheduled to drive the No. 55 Aaron's Toyota this weekend at Talladega Superspeedway.
The original article can be found at FOXSports.com: Sadler a possible sub for Vickers.