Saban visits with nation's No. 1 JUCO prospect Jonathan Kongbo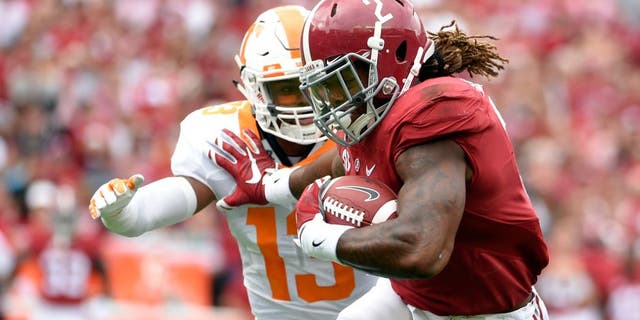 The recruitment of junior college defensive end Jonathan Kongbo has been heating up over the last several weeks. After decommitting from Tennessee, a number of elite programs started recruiting him and now Kongbo has Alabama head coach Nick Saban making the trip to see him.
Rated as a five-star prospect and the nation's No. 1 junior college prospect by 247Sports, Kongbo recently narrowed his list to a select eight of: Tennessee, Ole Miss, Alabama, USC, Washington, Oklahoma, Florida State and Oregon.
With just over two weeks remaining until National Signing Day arrives, Kongbo plans to take an official visit to Tuscaloosa this weekend after already taking a visit to Knoxville to see the Vols in November for the Vanderbilt game.
If the talented defensive end does indeed pick between finalists Tennessee and Alabama, he'll end up playing against the unfortunate team at least once in his college career, making this decision all the more important for both SEC rivals.