Saban: 'If we had (signed) Drew Brees, I might still be in Miami'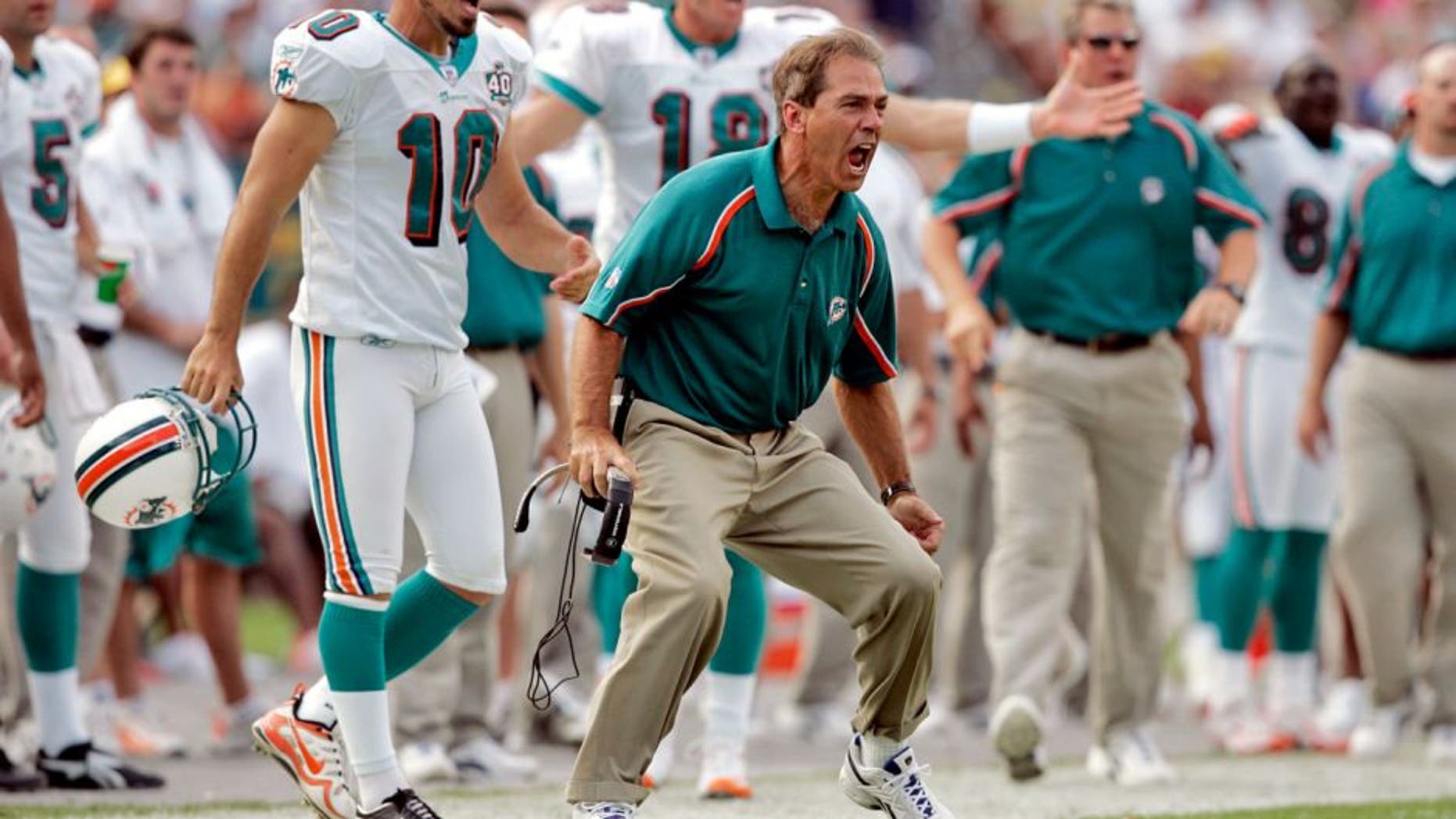 Nick Saban only lasted two seasons in the NFL, proving that not even the best of coaches can succeed at the game's highest level without strong play at the quarterback position. Unlike at Alabama and LSU, where Saban has won championships with average quarterback play, the level of quarterback play defines the success of nearly every franchise in the NFL.
In a recent interview with Paul Finebaum from Outside the Lines, Saban acknowledged he very well could still be coaching in the NFL to this day had his Miami Dolphin team got their quarterback situation solved during his time there.
In case you may have forgotten, Saban and Miami was interested in signing free agent Drew Brees from San Diego, however team doctors failed Brees during a physical and the Dolphins instead traded a second round pick to Minnesota for Daunte Culpepper.
Needless to say, that didn't work out so well for anyone in Miami.
Brees signed with New Orleans, won a Super Bowl, two league MVPs and hasn't missed a game in nine seasons for the Saints.
In the Outside the Lines interview, Saban pointed out that it was the team doctors that prevented Miami from signing Brees, not his call. However at least one NFL reporter disagreed with that assessment:
Regardless who ultimately made the decision to pass on Brees in Miami, the repercussions of that one decision are being felt on both the NFL and college stage to his very day.