Ryder Cup captain Tom Watson has his eye on Woods, and wants to see him on his team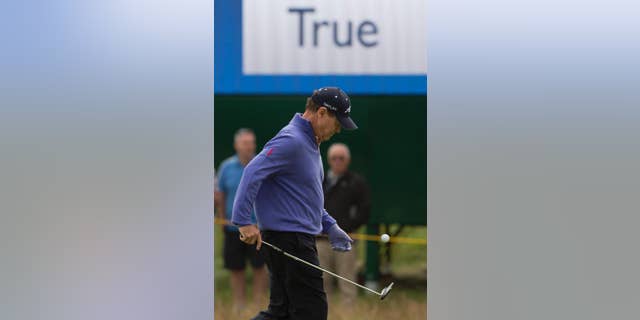 HOYLAKE, England – U.S. captain Tom Watson had been looking forward to seeing Tiger Woods at the British Open to talk to him directly about the Ryder Cup.
But on Monday, the captain said there wouldn't be a lot to say.
Watson says it's all about performance, and he'll be keeping an eye on Woods the next month before he makes his three captain's picks.
Woods was out for three months because of back surgery and is a long shot to earn a spot on the team unless he wins. He is at No. 72 in the standings, though a victory at Royal Liverpool likely would put him in the top nine.
Watson says he hopes Woods makes it to the FedEx Cup playoffs. He says he wants him on the team.