Ryan Newman announces RCR contract extension on 'Race Hub'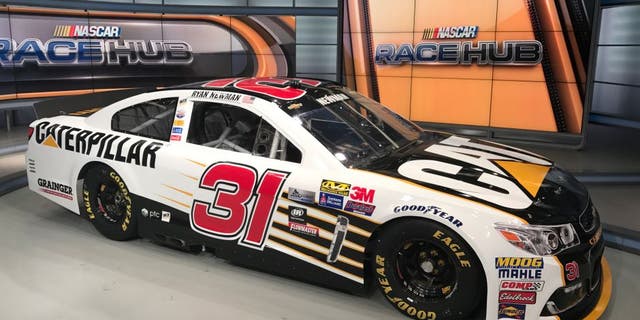 Ryan Newman has signed a multi-year contract extension to remain at Richard Childress Racing.
Newman, 38, made the announcement on Monday night's edition of Race Hub on FS1, when he unveiled the paint scheme for his No. 31 RCR Chevrolet beginning next season and also announced that his primary sponsor, Caterpillar, also will return.
Newman is currently in his third season of driving the car for RCR, which he joined in 2014. Although he has yet to win a race at RCR, he does own 12 top-five and 40 top-10 finishes with the company -- and in 2014, he finished second in the Chase for the Sprint Cup playoffs after making it to the season finale at Homestead-Miami Speedway as one of the last four drivers battling for a championship.
Newman registered his second top five of this season just last Sunday when he finished fourth in the Bank of America 500 at Charlotte Motor Speedway. He did not qualify for the Chase this season, finishing the regular season 17th in points and just outside of the cutoff for the first time since coming over to RCR after a five-year run as a driver at Stewart-Haas Racing.
"It's a multi-year extension with Richard Childress Racing, which I'm super excited about," Newman told FOX Sports. "(Crew chief) Luke (Lambert) and all the guys have fought really hard the last three years. We had a disappointing Chase run this year. But nevertheless I've got to thank everyone at RCR and ECR (Earnhardt Childress Racing Engines) for having me back for what will be Caterpillar's 25th season in NASCAR."
Newman, who also has driven for what is now known as Team Penske, has 17 career wins in NASCAR's Premier Series and 51 poles in 542 career starts. His last win came at Indianapolis in July of 2013 while he was still driving for Stewart-Haas Racing.