Ryan Merritt sends Cleveland fans thank you notes for wedding registry gifts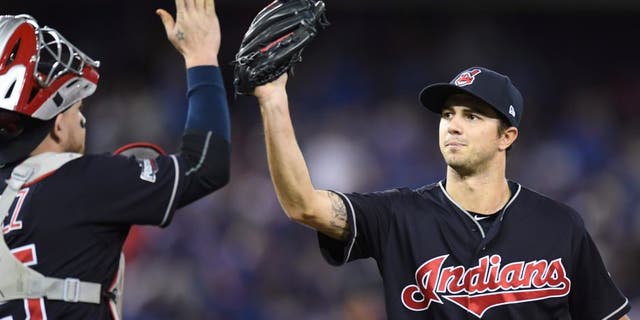 NEWYou can now listen to Fox News articles!
Rookie Ryan Merritt achieved hero status in Cleveland last fall after the Indians pitcher allowed just two singles in 4.1 innings during the ALCS to help get the Tribe to the World Series.
So when it was discovered that the 24-year-old was engaged to be married, Cleveland fans came out in droves to purchase every available item on Merritt and his fianceé Sarah's wedding registry.
Merritt isn't slated to be married until later this month, but Tribe fans have already started receiving thank you notes for the muffin tins and oven mitts, which the Cleveland Indians shared on their Twitter account:
Which no doubt only makes Cleveland fans want to root for him more.
According to their wedding website, the Merritts will be married Jan. 27 in Minnesota.