Ryan Kalil says focus is on grabbing No. 1 seed, not going undefeated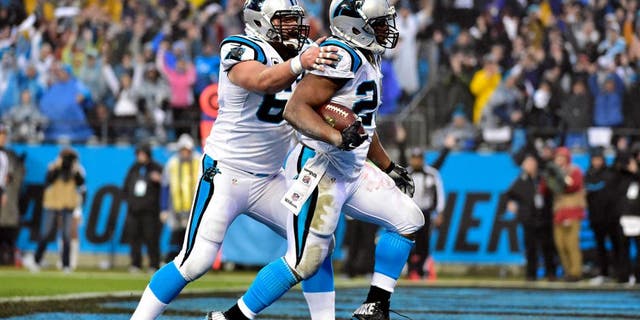 While many people around the Carolina Panthers have seemingly been focused on the goal of a Super Bowl, not an undefeated season, Ryan Kalil seems like a man focused on really taking this thing one step at a time.
According to Joseph Person of The Charlotte Observer, Carolina's center isn't nearly as concerned about going undefeated, as he is about his team locking up the No. 1 seed in the NFC.
"The 16-0 thing isn't important to this team as much as getting that first seed," center Ryan Kalil told The Charlotte Observer after the Panthers' 41-38 victory over the New Orleans Saints. "I think home-field advantage is a big deal for us, and that's what we're going to be working for, not the 16-0. Getting that No. 1 seed, that's the (goal)."
On top of that, Kalil also echoed what the Panthers have said all season, which is that they are focused on winning one game at a time.
"We have four games, so the ball's in our court. We really control our destiny," Kalil said. "So it's a matter of us winning these next four games. The best way to do that is to start with this one (against) Atlanta. It's a good football team."
The mindset can't get much better than that of Kalil, and it's likely that mindset that will help the Panthers find themselves with the No. 1 seed and home-field advantage as well.