Ryan Kalil: Panthers should 'absolutely' retire Steve Smith's jersey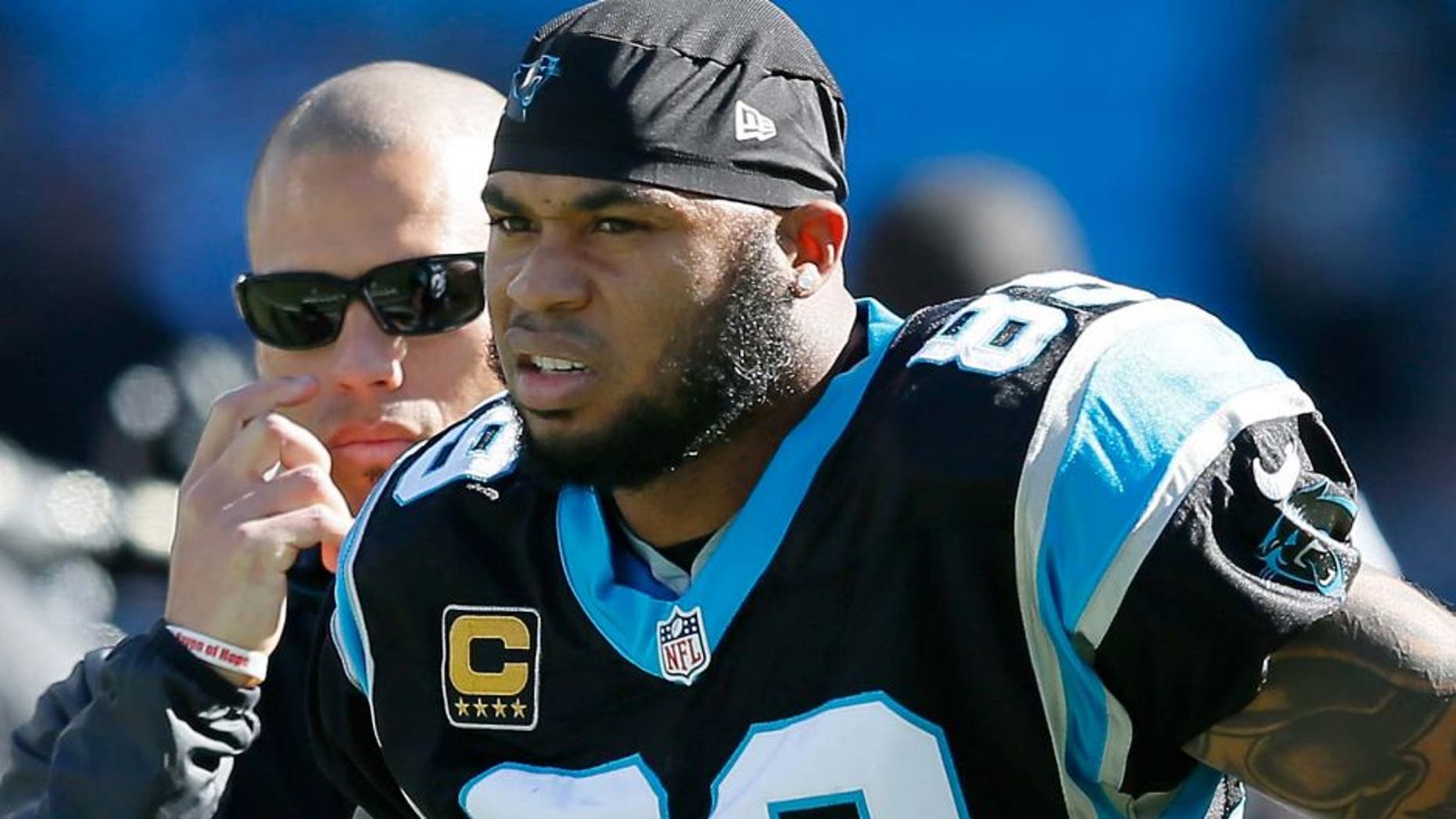 Steve Smith made headlines when stating that he will be retiring after the 2015 season. While Smith's time with the Carolina Panthers came to a close after the 2013 season, he spent the first 13 years of his career with the team.
When the news broke, obviously multiple Panthers sounded off about it. One specifically though, was center Ryan Kalil. As Bill Voth of Black and Blue Review reports, Kalil has no doubt in his mind that the No. 89 jersey should be retired by the Panthers.
"Steve is definitely an all-time great Panther, and he's one of my good buddies," center Ryan Kalil told Black and Blue Review.
"He's had tremendous accolades. He's very well respected with current and former players, and the fans love him here and he's won a lot of big games for this team," Kalil said when asking if the player formerly known as 'Agent 89′ should eventually have his number retired. "He's played in a Super Bowl and a couple NFC Championship games, so yeah, absolutely."
Kalil is pretty much spot on here, as it's fully expected that Smith's jersey will eventually be retired by Carolina. After a great career, Smith's talent will be missed across the NFL.
(h/t Black and Blue Review)
Photo Credit: Kevin C. Cox/Getty Images