Ryan Fitzpatrick admits he's been the Jets' biggest problem this season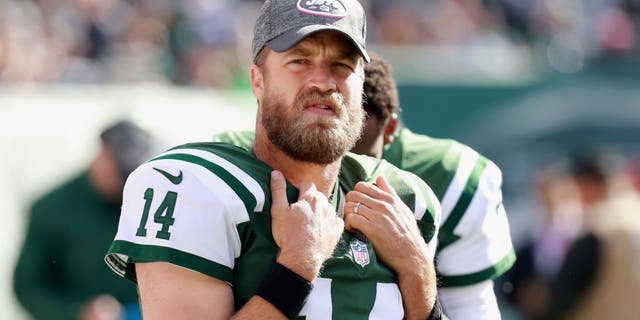 The New York Jets have been a huge disappointment this season after winning 10 games last season. They returned most of their starters on both sides of the ball and added Matt Forte, Darron Lee and Ryan Clady. The result has been a 3-5 record and a seat in last place in the AFC East.
The reason? Ryan Fitzpatrick. Obviously, he's far from the team's only issue, but even he admits his play has been the main reason for New York's struggles.
"We've definitely played below expectations, especially speaking for the offense and myself. " Fitzpatrick said, via the New York Daily News. "There's a lot of things that we need to do better if we're going to continue this winning streak and continue to win games. But I think it's been a huge disappointment.
"The biggest thing is I haven't played well. I think that's where it starts."
Fitzpatrick, who was benched two weeks ago, has seven touchdowns and 11 interceptions with a terrible passer rating of 66.8. He's cost the Jets wins with his inability to protect the football and is making it undeniably clear New York needs a quarterback in 2017.
As bad as Fitzpatrick has been, though, the defense has been just as underwhelming. Darrelle Revis is a shell of himself, struggling to cover even mediocre receivers one-on-one. The Jets can't afford to move on from him right now, but doing so in the offseason is certainly possible.
Or, they could always experiment with moving him to safety, admitting they were wrong to sign him through 2020.
Regardless of what the Jets decide at either cornerstone position, changes will have to be made -- undoubtedly at quarterback. Taking one high in the draft isn't exactly feasible after selecting Bryce Petty and Christian Hackenberg the past two years, but it might be necessary.