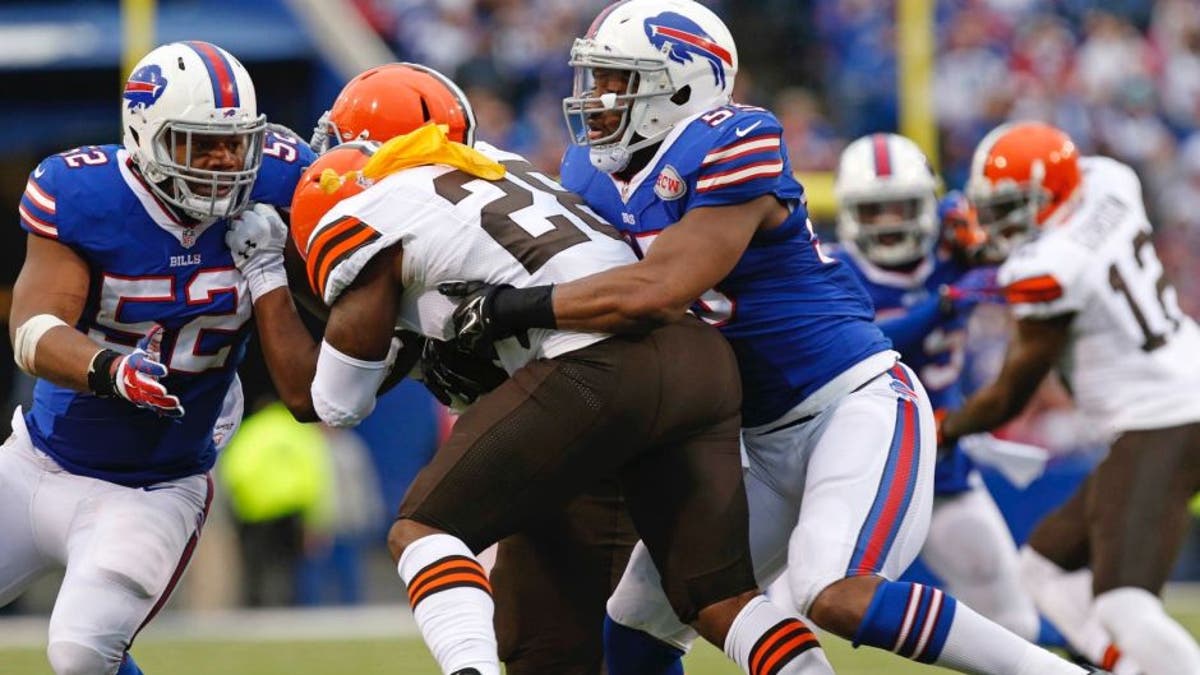 When Rex Ryan and the Buffalo Bills signed IK Enemkapli after he broke Geno Smith's jaw, they knew what they were getting into. A large amount of focus would be placed on them with eyes on Enemkpali's behavior.
Well, before the Bills and Cleveland Browns came together for joint practices, Ryan set a "no fighting" rule for the two teams. He also looked directly at Enemkpali to make sure he was listening, which should come as no surprise.
However, even after addressing the two teams and telling them there's to be no fighting, a skirmish broke out between the Bills and Browns. The rule didn't last long at all, as the scuffle occurred on day one.
According to Scott Petrak of the Elyria Chronicle-Telegram, Browns wide receiver Marlon Moore was upset after he was hit by Bills linebacker Preston Brown while wearing a red jersey due to injury. A skirmish then ensued.
The "fight" shouldn't be looked into too much, as it was just a minor issue between the two teams. Still, it should be of note how quickly the no fighting rule went by the wayside.
(h/t ProFootballTalk)