Ryan Anderson focused on becoming a better rebounder this season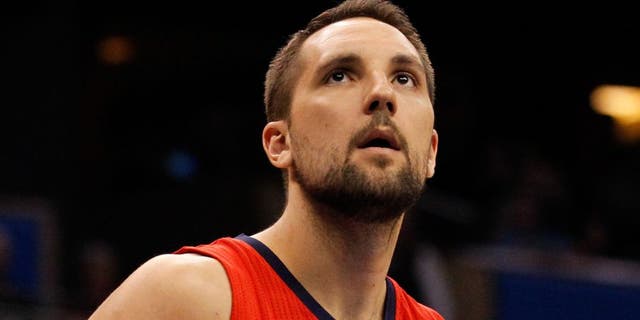 NEWYou can now listen to Fox News articles!
Can Ryan Anderson become an effective rebounder this season? Kim Klement USA Today Sports
Ryan Anderson is a 6'10" power forward for the Pelicans, but averaged just 4.8 rebounds per game last season.
Part of that is because Anderson is a prototypical stretch-four, who spends plenty of time behind the three-point line knocking down long-range looks at a high percentage.
Anderson once averaged 7.7 rebounds per game while playing for the Magic, so it's a skill set he does in fact possess. Head coach Alvin Gentry plans to put him in situations where he can get back to rebounding more consistently during the upcoming season.
In Saturday night's 107-98 loss to the Sacramento Kings at Rupp Arena in Lexington, Ky., Anderson scored a team-high 20 points. Gentry wants Anderson emerge as a rebounder and defender beyond his scoring. He grabbed four rebounds and had two steals in 23 minutes against the Kings.

"I thought he played well,'' Gentry said. ''We're still not playing him exactly the way we will in the regular season, it will be a little bit easier for him in the lineups that we'll have out there." ...

"I'm still trying to get used to the system, trying to get used to the best way I can be used,'' Anderson said.''It takes time. I'm approaching that I am trying to get better and trying to just make it natural. One thing I want to focus on this season is rebounding the ball better.''