Russian PM urges government to find post-Olympic uses for Sochi venues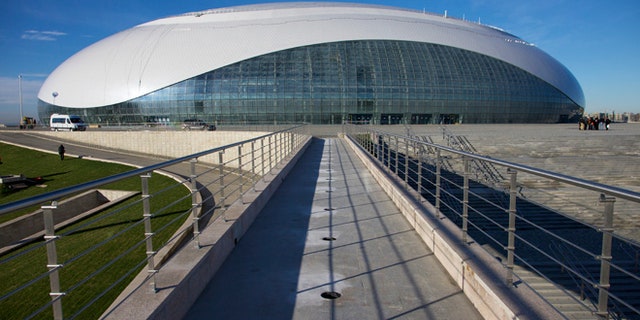 SOCHI, Russia – Russian Prime Minister Dmitry Medvedev has urged his government to come up with a plan for the post-Olympic use of Sochi venues, signaling the government's worry over the costly maintenance of expensive buildings.
Medvedev issued an order on the government's website on Friday urging the government as well as a charitable foundation supported by the country's richest men to present proposals for the post-Olympic use of venues by the end of the month.
Helping the government to figure out the best way to manage the venues will be the Fund for Supporting Olympians of Russia, which has some of Russia's richest men as its members, including Roman Abramovich and Oleg Deripaska.
The Audit Chamber, the government's auditing agency, last year raised concern about the legacy of the Olympic venues. Its chairman Sergei Stepashin quoted expert estimates that the maintenance of the venues would cost Russia at least 60 billion rubles a year ($2 billion).
The Winter Games open in the Black Sea resort of Sochi on Feb.7 and run through Feb. 23. Russia has spent about $51 billion on the Games, making them the most expensive in Olympic history.
There are five arenas in the Olympic park, including two for ice hockey, in this subtropical city. Sochi does not have a history of winter sports and along with the arenas, there will be new highways and real estate to maintain.
Deputy Prime Minister Dmitry Kozak last year unveiled early plans for the venues which would transform the ice skating arena into a cycling track. Fisht, the stadium which will host the opening and closing ceremonies, will be given to the Krasnodar region - which includes Sochi - to manage and it host sport events and concerts. The media center is supposed to be transformed into a shopping mall while the speed skating arena will be turned into an exhibition hall.
Some of the venues were built by private companies and were supposed to be managed by them but some owners decided to give them to the state.
Shayba, an ice hockey stadium, was built by UGMK, a major metals company which pledged that the arena would be moved to a UGMK facility in the Urals to benefit the company's workers. But the company's owner changed his mind last year.
During an inspection tour last February, Russian President Vladimir Putin asked the company's chairman whether he was willing to give the arena to the state after the games. Andrei Bokarev responded with gusto to the suggestion, saying: "we're ready!"