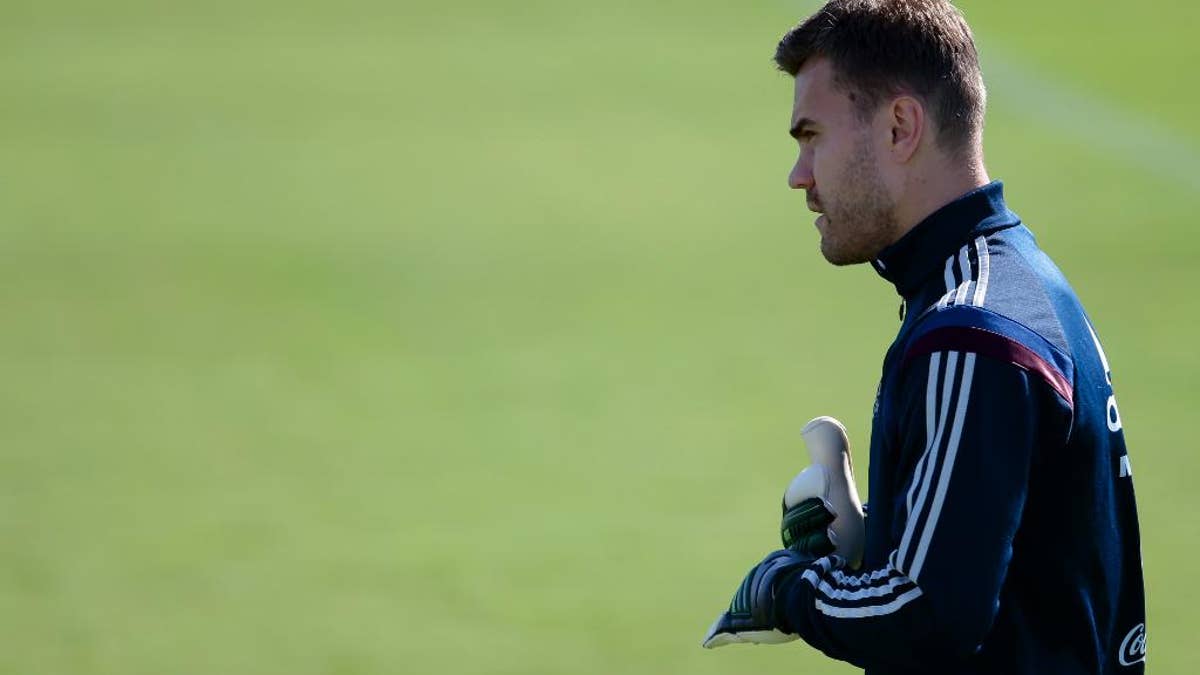 RIO DE JANEIRO – Russia coach Fabio Capello says he never thought about dropping Igor Akinfeev after the goalkeeper's blunder gifted South Korea a goal in their draw at the World Cup.
Capello backed him on Saturday and said he would start for Russia against Belgium on Sunday.
Capello said "I had decided after the mistake already that Akinfeev would stay because he's a great goalkeeper ... I never thought for one minute I would change him."
Akinfeev allowed a weak shot by Lee Keun-ho to slip through his hands in the Group H game before Alexander Kerzhakov rescued a 1-1 draw.
Captain Vasily Berezutsky said he had no special words for Akinfeev after the mistake: "I told him get up, let's not waste time, we need to win this back. That's all."