Russell Wilson wants to sell you football-shaped bread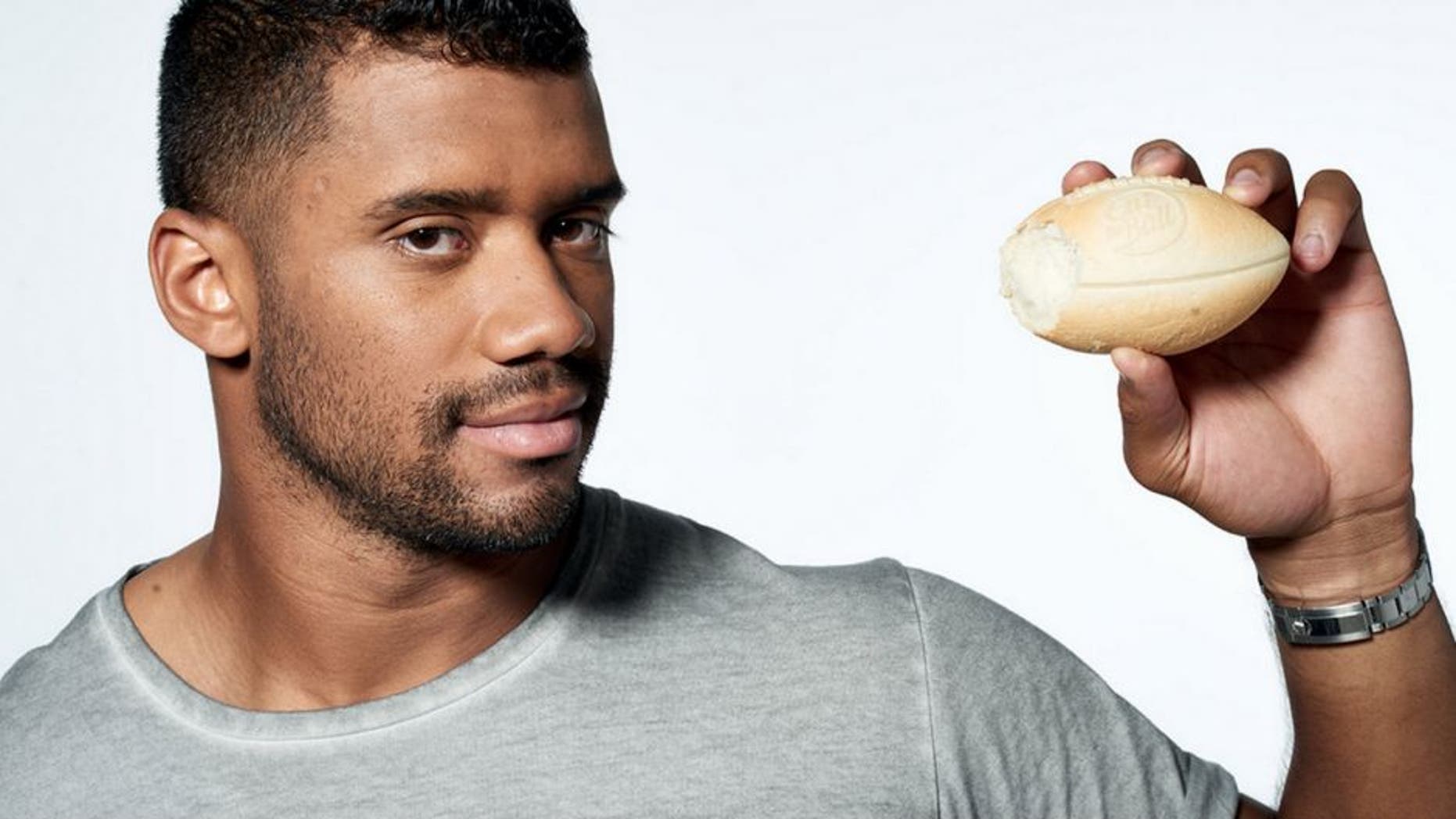 The Internet is always turning up food things that there can't possibly be a market for.
Last year coughed forth the cucumber sandwich. And not the Algernon, "Importance Of Being Earnest" kind. On this bizarro sandwich, the cucumber replaced the bread. Last week we were alerted to the existence of a syringe that allows us to cut up hot dogs like string cheese, which ... why?
And now we have Eat The Ball, which is just bread, shaped like balls. That's it. Regular bread styled into footballs, soccer balls, hockey pucks, and "earthballs," which are globes, of course made of bread.
Eat the Ball got its start in Germany and touts itself as "the bread of a new generation." They've got a roster of pro athlete endorsers, including Bayern Munich's David Alaba. But the most prominent, and the newest addition to the Eat the Ball team is none other than Seattle Seahawks quarterback Russell Wilson, who plans to help the brand expand its reach across the United States. You can watch the full promotional video here, wherein Wilson uses all the buzz words like "all-natural" and "nutrition" and "well-balanced," but in the interest of saving you a click and some time, here's the gem:
Wilson attempting to position the "earthball" as an edible educational tool.
(Kisses fingers like a satisfied chef) Amazing. Simply amazing.
(h/t Eater)