Russell Wilson responds to Aaron Rodgers' God comment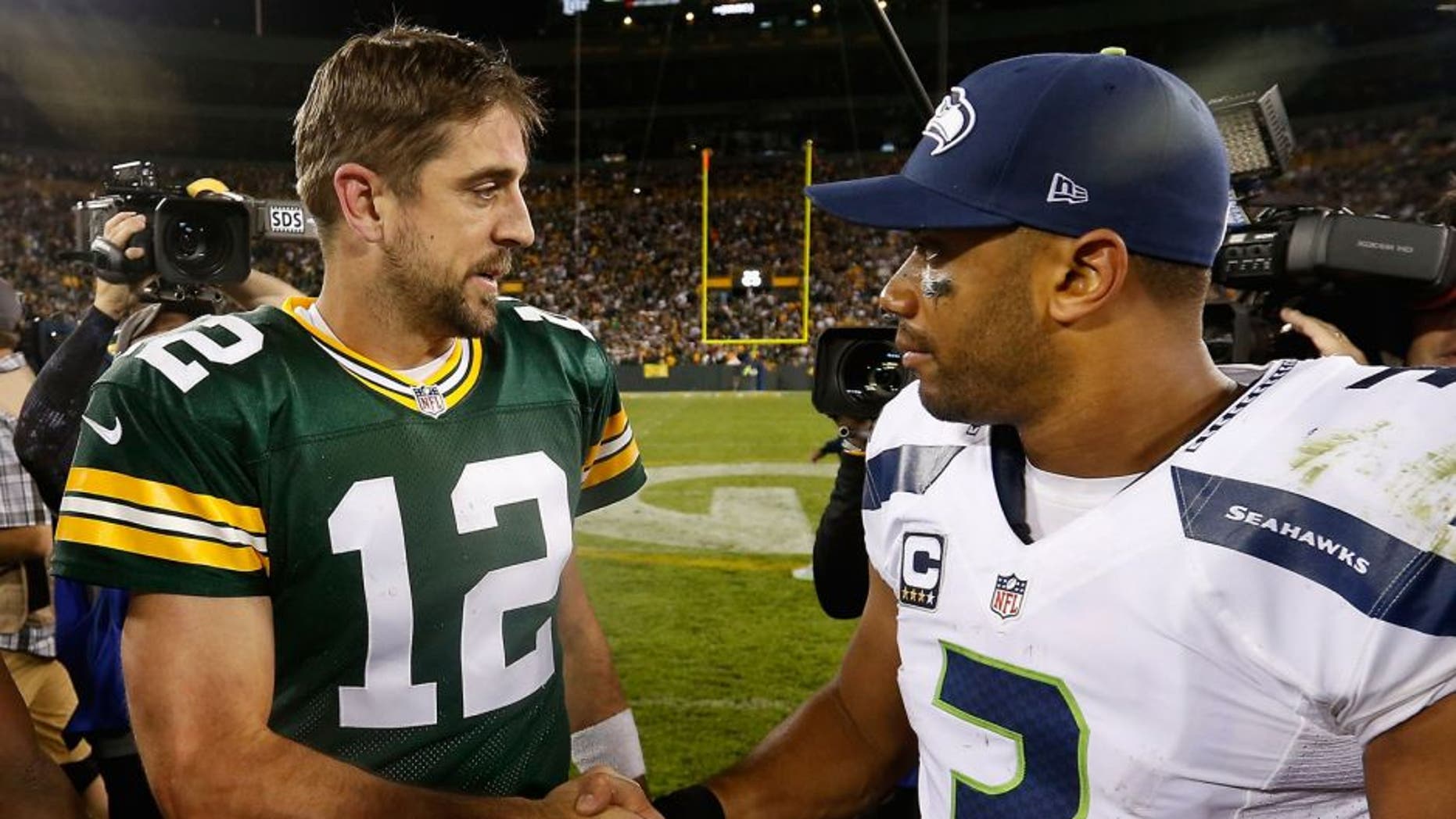 Did Aaron Rodgers take a subtle jab at Russell Wilson after the Packers 27-17 victory over the Seahawks in Week 2?
In Rodgers postgame press conference, the quarterback stated: "I think God was a Packers fan tonight, so he was taking care of us."
The two teams have some history dating back to the NFC Championship game in January, when the Seahawks erased a 19-7 deficit with about four minutes remaining in regulation, then won on a game-winning touchdown in overtime.
It was then that Wilson continually gave thanks to God in his post-game interview.
When asked about Rodgers' comments this week, Wilson responded in a polite way -- in typical fashion almost expected of the Seahawks quarterback.
"I think that in terms of that comment and all that, everybody has the right to their own opinion," Wilson said, via ESPN Seattle. "I know for me, I'm just grateful that God has given me the opportunity to play the great game of football."
(h/t ESPN Seattle)