Russell Wilson believes 'Recovery Water' healed head injury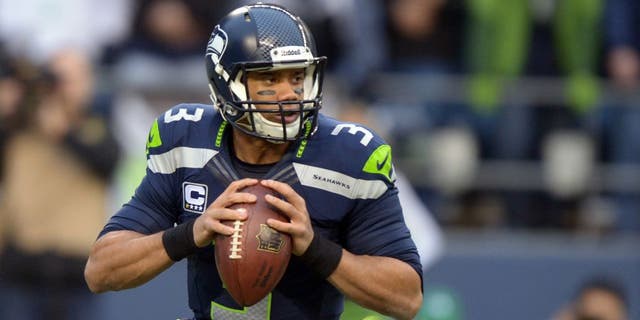 Russell Wilson can apparently overcome all odds.
After throwing one of his four interceptions in last season's NFC Championship Game, Wilson took a vicious hit from Packers linebacker Clay Matthews while trying to make a tackle.
Rewatching the play, it appeared as if Wilson could have suffered a concussion.
Yet, the reason Wilson bounced back from the licking Matthews put on him was simply because of "Recovery Water."
In a profile in the latest issue of Rolling Stone, Wilson claims the product that he invests in -- big surprise -- did wonders for him.
"I banged my head during the Packers game in the playoffs, and the next day I was fine," Wilson said, via Rolling Stone. "It was the water."
Wow, really? Can Wilson back up that claim with any paperwork?
"Well, we're not saying we have real medical proof," Wilson said."
(h/t ProFootballTalk)