Russell Westbrook introduces his newborn son to the world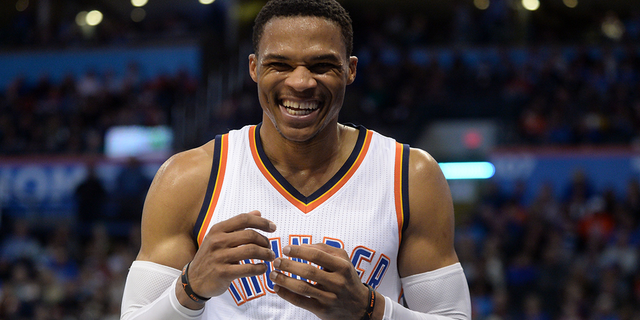 For those of you looking ahead to the 2036 NBA Draft Lottery, we give you …Noah Russell Westbrook.
Russell Westbrook introduced his newborn son to the world Tuesday, and you can bet the lil' fella will be doing things his way:
It's the first child for Russ and his wife Nina, who both played ball at UCLA … so maybe Baby Brodie one day will be a Diaper Dandy for the Bruins.
For now, Westbrook can turn his attention tohis future: Next month the Oklahoma City Thunder can begin negotiations on a new contract extension that could be worth more than $200 million. That could buy a lot of diapers.
While Westbrook is widely expected to re-sign with OKC, FOX Sports' Dieter Kurtenbach writes that the dynamic young star might regret it if he does.