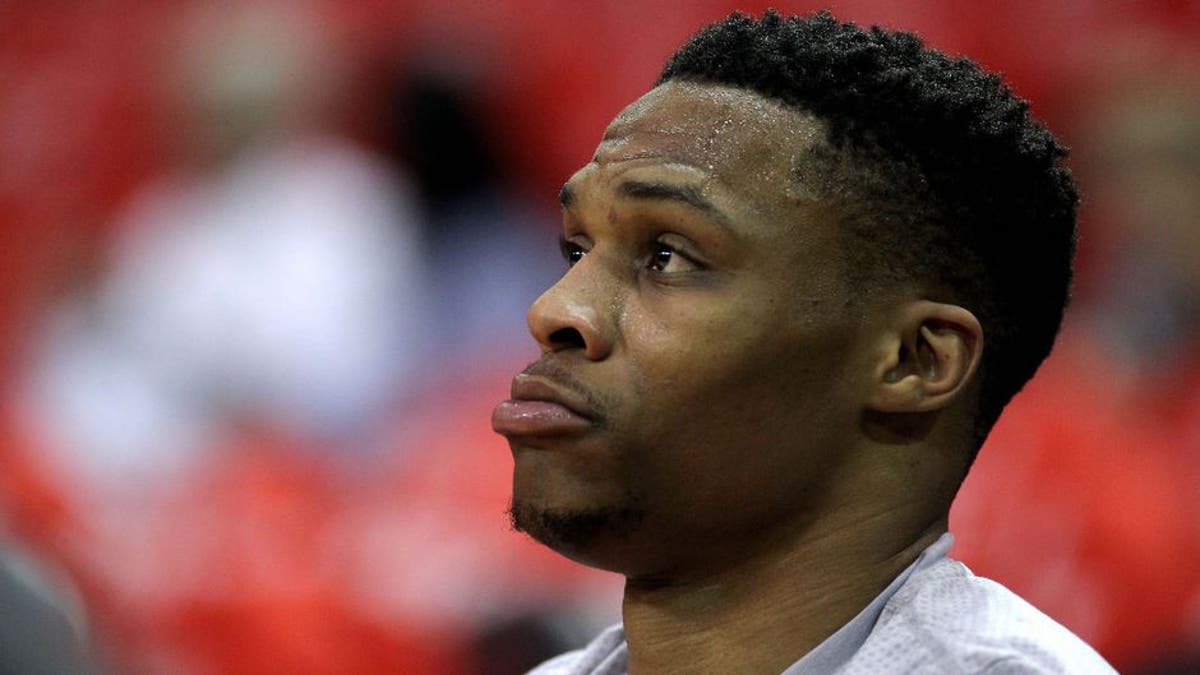 Russell Westbrook has been fined $15,000 by the NBA for using inappropriate language during his press conference after the Oklahoma City Thunders Wednesday Game 2 loss to the Houston Rockets.
Westbrook was clearly upset about the Thunder falling behind 2-0 to the Rockets despite posting a triple-double with 51 points, 10 rebounds and 13 assists. He was asked about his numbers after the game, to which he responded, I dont give a [expletive] about the [stat] line. We lost.
The Thunder went into the fourth quarter with a three-point lead over the Rockets, but Westbrooks abysmal performance in the final frame doomed Oklahoma City. He was 4-of-18 from the field in the fourth quarter 17-for-43 in the game as the Thunder were unable to retain the lead and even the series at one game apiece.