Russell Westbrook believes he knows what Thunder need to do to take next step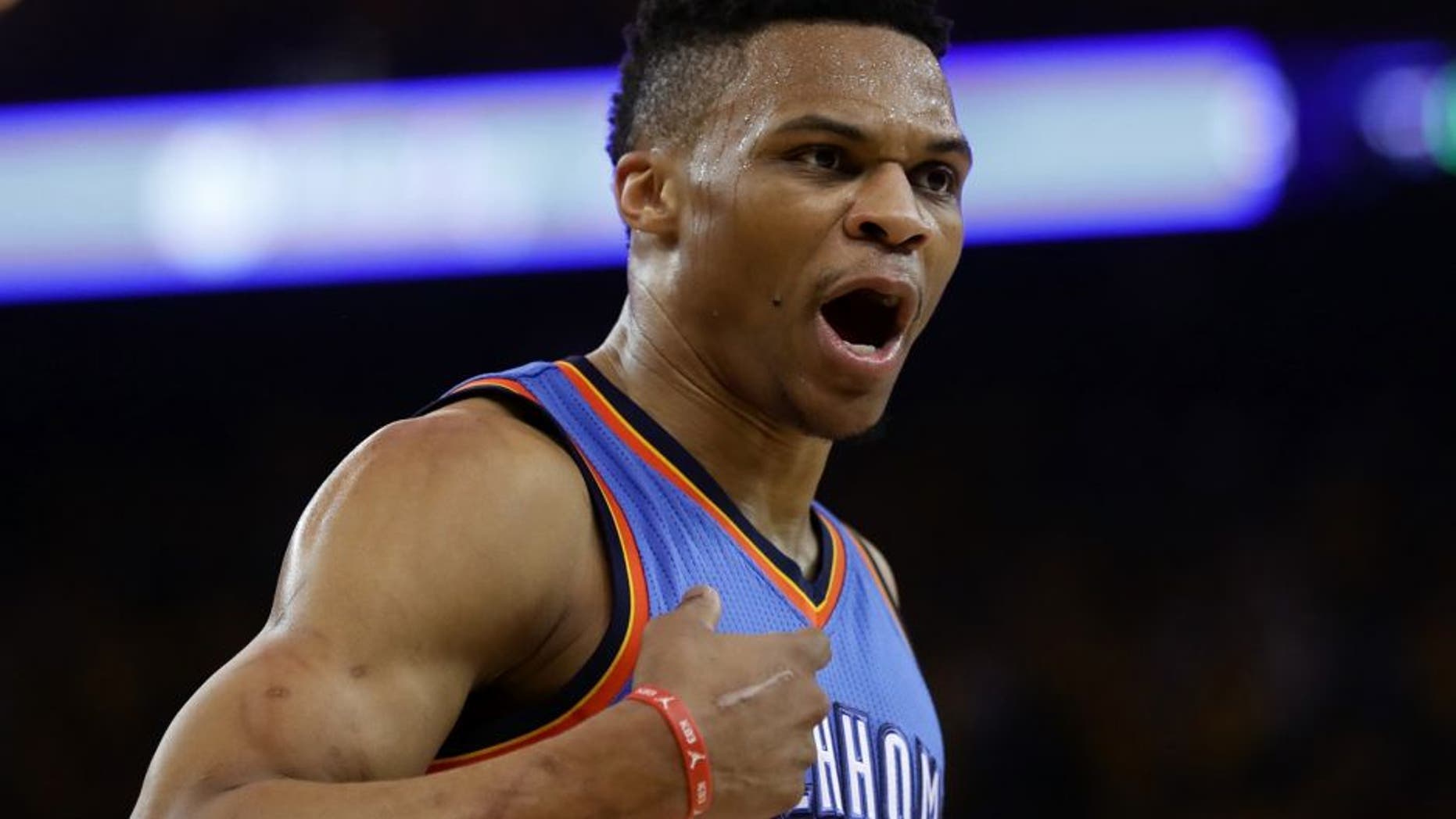 The Oklahoma City Thunder appeared to be destined for the NBA Finals when they were up 3-1 against the defending champion Golden State Warriors in the Western Conference finals.
But it all came crashing down as the Warriors became the 10th team to erase such a playoff hole, leaving the Thunder to wonder what went wrong. OKC star point guard Russell Westbrook has an idea, and it doesn't have anything to do with talent.
"Mental toughness," he said, via the Oklahoman. "I think we've gotten very, very well at that point, but I think to make the next step, we have to constantly do that throughout the whole season, not just late in the playoffs, because I thought we turned the page when it got to this time of year, but I think if we constantly keep that from start to finish, it makes it easier for us in certain situations."
The Thunder might not be back in that kind of situation again if Kevin Durant opts to leave this summer as an unrestricted free agent. Many believe Durant will sign a two-year deal with a player option for the second season, allowing him to again become a free agent next summer with the chance to sign a max deal worth more than $200 million.
If Durant does return, it will be imperative for the Thunder to get that elusive title next season. It could be the last season the Thunder have Durant and Westbrook, who will become an unrestricted free agent next summer.