Russell and Ciara Wilson explain the best part of married life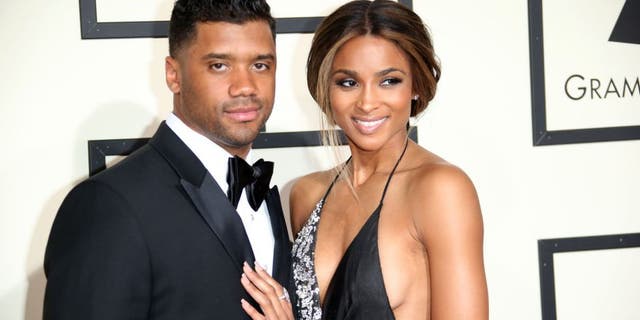 NEWYou can now listen to Fox News articles!
Earth, Wind & Fire played. Russ danced poorly. It took place at a small English castle.
Yeah, Russell Wilson and Ciara had the most Lifetime movie-ish wedding ceremony of 2016 earlier this month at Peckforton Castle in Cheshire, England.
The couple spoke about their private, buttoned down ceremony to ESPN on Wednesday night. Fittingly, was everything you would imagine Russell Wilson and Ciara's wedding would be. Possibly even more so.
"Earth, Wind & Fire performed," Ciara said. "That was pretty much everything. But of course, all the personal moments we had superseded that stuff."
Ciara then let the cat out the bag about Wilson's dance moves. Or medium-ness thereof.
"You know, he's not too bad," Ciara said. "Great quarterback on the field, great quarterback on the dance floor."
As for how a famous singer and the quarterback of an NFL franchise manage to find time to be together, the newlyweds said it's all about organizing your life and loving your pursuits.
"We're both very busy, we're both very disciplined in that," Wilson said. "We love it. It's not work for us."
"If you love what you do, it just works itself out," Ciara said. "Everything is so easy in that sense, if you love what you do. And we teamwork together."
Dan is on Twitter. He is a quarterback of the Netflix.