Rubio: Karl-Anthony Towns has no chance in All-Star skills challenge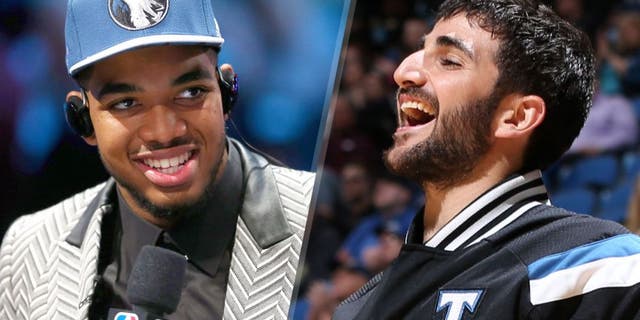 The NBA decided to mix things up with the Skills Challenge this year, an All-Star Saturday night event that features players dribbling, passing and shooting their way through an obstacle course.
The contest has been dominated by guards since its inception in 2003, because the winner is the one who can get through the course as quickly as possible. This year's field will be a little more intriguing, however, with the field featuring four big men -- including Timberwolves rookie Karl-Anthony Towns.
But at least one of Towns' teammates doesn't believe he even has a shot.
"No," Rubio said of Towns' prospects, via TwinCities.com. "Guards are quicker. It's how it is."
"I've got guard skills," Towns responded, "so I should be just fine."
We'll see, and the addition of guys like Anthony Davis and DeMarcus Cousins will certainly make things interesting. But with naturals at the guard position like Isaiah Thomas, CJ McCollum and the event's defending champion Patrick Beverley all participating, Towns would appear to be a long shot.