Ruben Amaro proves he's ambidextrous, throws lefty batting practice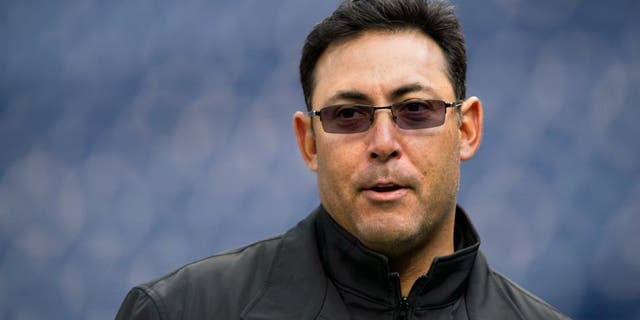 Remember when Ruben Amaro Jr. said he was ambidextrous and was going to throw both right and left-handed batting practice? Apparently, he wasn't joking.
The newest Boston Red Sox first base coach went behind the L-screen today and tossed some BP with his non-dominant throwing arm:
Sure, his form doesn't look the greatest and it kind of looks like the ball is going thrown directly into the ground, but single-frame shots of throwing aren't always pretty (see: Sale, Chris). I'm willing to give him the benefit of the doubt for now.
Amaro Jr. is making the rare transition from front office role to on-field coach, joining the Red Sox after serving as the Philadelphia Phillies general manager from late 2008 to September of last season.
He shouldn't be out of place on a baseball field, though, as he did play parts of eight seasons in the big leagues -- he just did so right-handed.