RPM makes it official that Brian Scott will drive the No. 9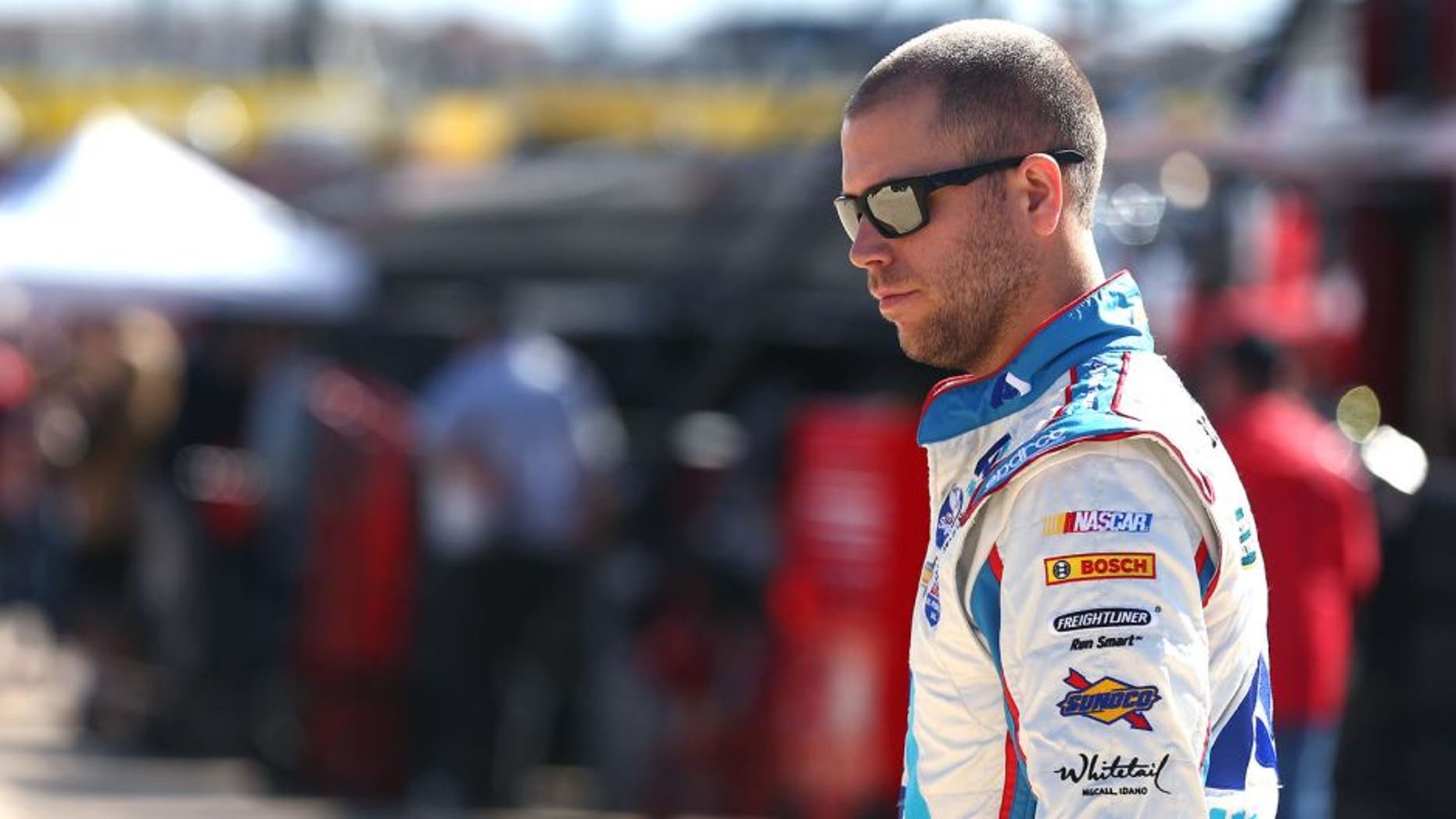 As expected, Richard Petty Motorsports has named Brian Scott the full-time driver of the No. 9 Ford for the 2016 Sprint Cup Series season.
RPM officials made the announcement Friday morning at the team's Mooresville, North Carolina headquarters.
Scott, a full-time XFINITY Series driver the past six years, has spent the past three seasons with Richard Childress Racing.
"We're happy to welcome Brian to the team," said RPM co-owner and seven-time NASCAR Sprint Cup Series champion Richard Petty. "Our team has worked very hard to continue our winning tradition and building consistency. We feel Brian is a great addition to that. He's made a steady progression through the ranks, and now, we feel he's ready to compete in the Sprint Cup Series."
Scott will make his unofficial debut with the two-car organization -- which also fields the No. 43 Ford of Aric Almirola -- at a Dec. 14 Goodyear tire test at Homestead-Miami Speedway, before hitting the track for 2016 Daytona Speedweeks.
"I am thrilled to go Sprint Cup Series racing full time next year and to do it with such an iconic team," said Scott. "When you think NASCAR racing, you think Petty. I'm glad to now be a part of that legacy. I had a lot of fun competing in the XFINITY Series for the last seven years, and I'm excited to take the next step. I ran some races in the Sprint Cup Series the last few years and learned a lot. I feel like we are in a good position to compete for the Rookie of the Year next year and continue the consistency that RPM built over the last few years."
The 27-year-old native of Boise, Idaho is winless in 208 starts in the XFINITY Series but has finished in the top 10 in the standings in each of the past five years.
Scott, who replaces Sam Hornish Jr. at RPM, has made at least one Sprint Cup start in each of the past three years, including 10 starts in 2015 with RCR.
Scott joins a team at Richard Petty Motorsports that finished 26th in the standings and collected just three top-10 finishes last season with Hornish at the wheel.
Hornish, a three-time IndyCar champion who only spent one season at RPM, has not announced his plans for 2016.
Petty admitted last month at Homestead-Miami Speedway that any driver the team signed to replace Hornish would likely need to bring a sponsor --€" which Scott presumably does with Shore Lodge, an Idaho travel resort owned by his father, Joe, that has supported him in his racing endeavors with other teams.
No official announcement was made on Friday regarding a sponsor, however.
"All of it's got to come together," Petty, a NASCAR Hall of Famer and the all-time Sprint Cup Series wins leader told FOXSports.com at Homestead. "The way it is today you might want a driver, but you can't get anybody to back him up, and then you might can get the sponsor and then that'll get the driver."