Royals unveil special uniform patch to honor Yordano Ventura during 2017 season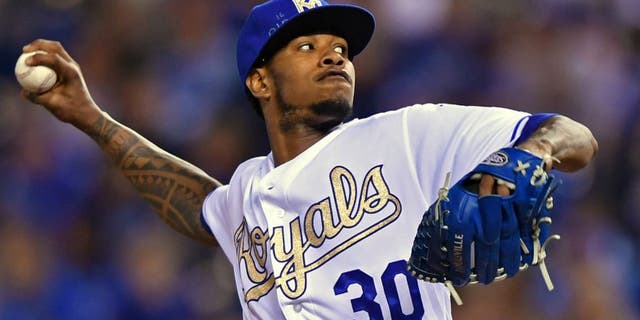 The Kansas City Royals are still mourning the tragic death of Yordano Ventura earlier this week. Part of the healing process will be paying tribute to the right-hander, and those plans are in motion.
Ventura, 25, was killed in a car accident early Sunday in his native Dominican Republic, and the Royals' players and front-office personnel traveled to the Dominican earlier this week for the funeral. On Thursday, the team announced that this year's jerseys will include this patch:
Ventura, who was nicknamed "ace" and wore the No. 30, signed with the Royals in 2008 and went 38-31 with a 3.89 ERA and 470 strikeouts in three-plus seasons with the team. He was a member of Kansas City's 2015 World Series championship squad.