Royals' Tejada suspended 105 games for PED use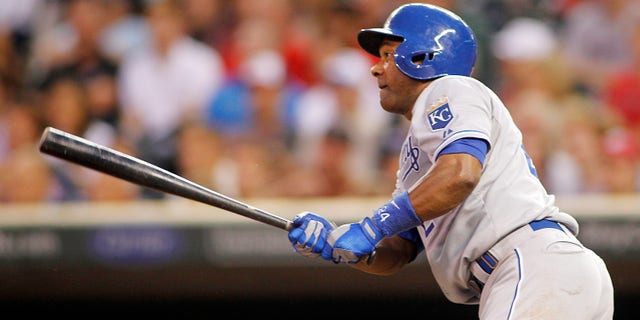 KANSAS CITY, Mo. – Miguel Tejada has been suspended 105 games by Major League Baseball for violating its joint drug program, one of the longest suspensions ever handed down.
The 39-year-old Tejada had previously tested positive under the league's amphetamine policy, so he was subject to a 25-game ban for a second test and an 80-game suspension for a third, both of which occurred while playing for the Kansas City Royals this season.
Tejada, who signed a one-year deal with the Royals last offseason, will begin serving the suspension while on the 60-day disabled list with a strained calf muscle. He would need to fulfill the remainder of the suspension next season before he's eligible to play.
Tejada was hitting .288 with three homers and 20 RBIs in 53 games before getting hurt.