Royals place closer Wade Davis on the DL as their injury woes continue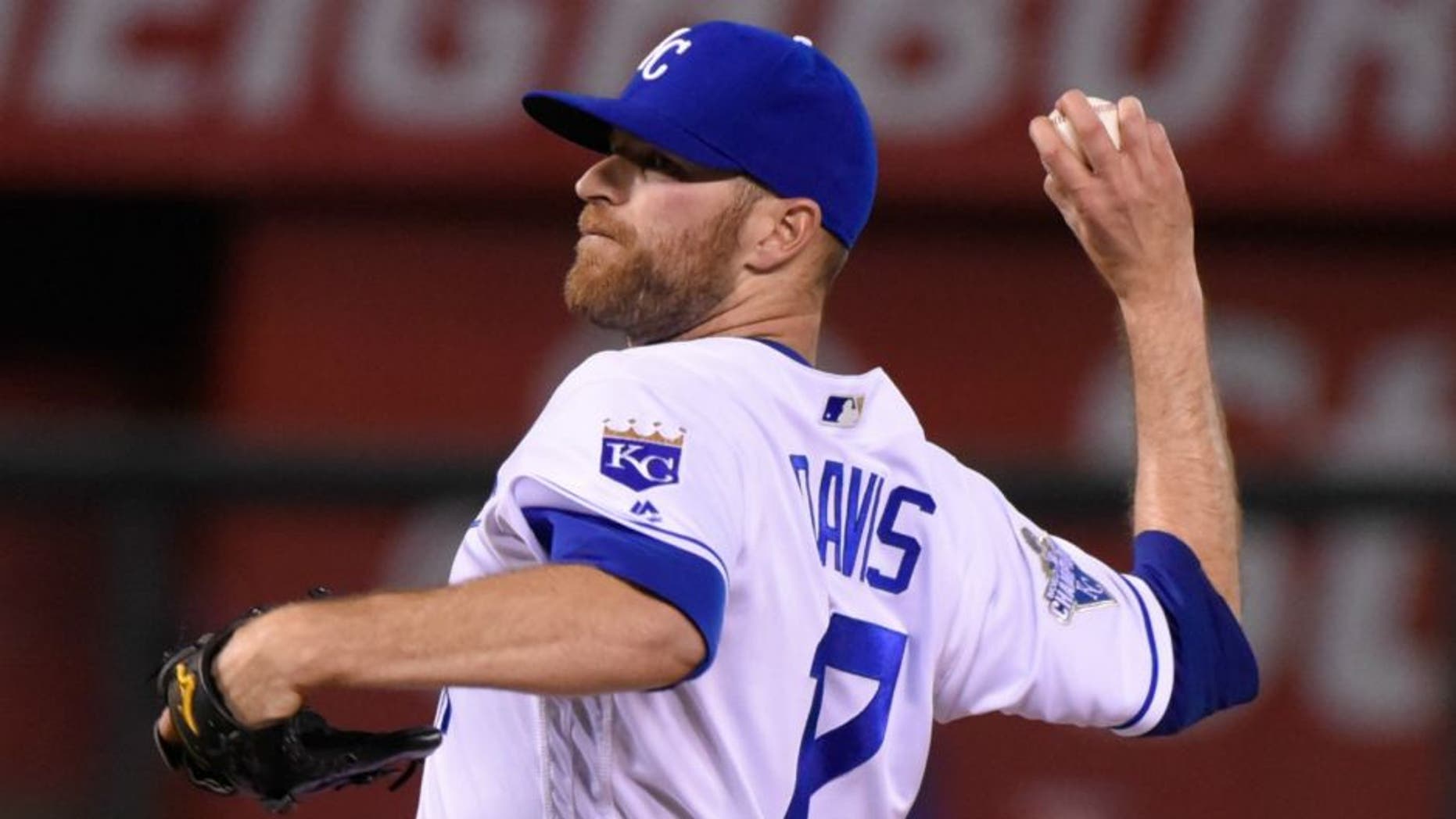 The bumps and bruises just keep coming for the Kansas City Royals.
On Tuesday, the defending World Series champions placed closer Wade Davis on the 15-day disabled list because of a forearm strain.
Davis, 30, has a 1.23 ERA, a 1.02 WHIP, 19 saves and 28 strikeouts in 30 appearances (29 1/3 innings) this season.
The Royals, who lost third baseman Mike Moustakas for the season with a torn ACL in late May, recently welcomed back left fielder Alex Gordon from a month-long absence because of a broken wrist. In addition, center field Lorenzo Cain is on the DL with a hamstring injury and right-hander Yordano Ventura sprained an ankle in his most recent start.
The two-time defending AL champions are 43-39 and seven games behind the first-place Cleveland Indians in the AL Central.