Royals manager Ned Yost loses 1st challenge in World Series under expanded replay rules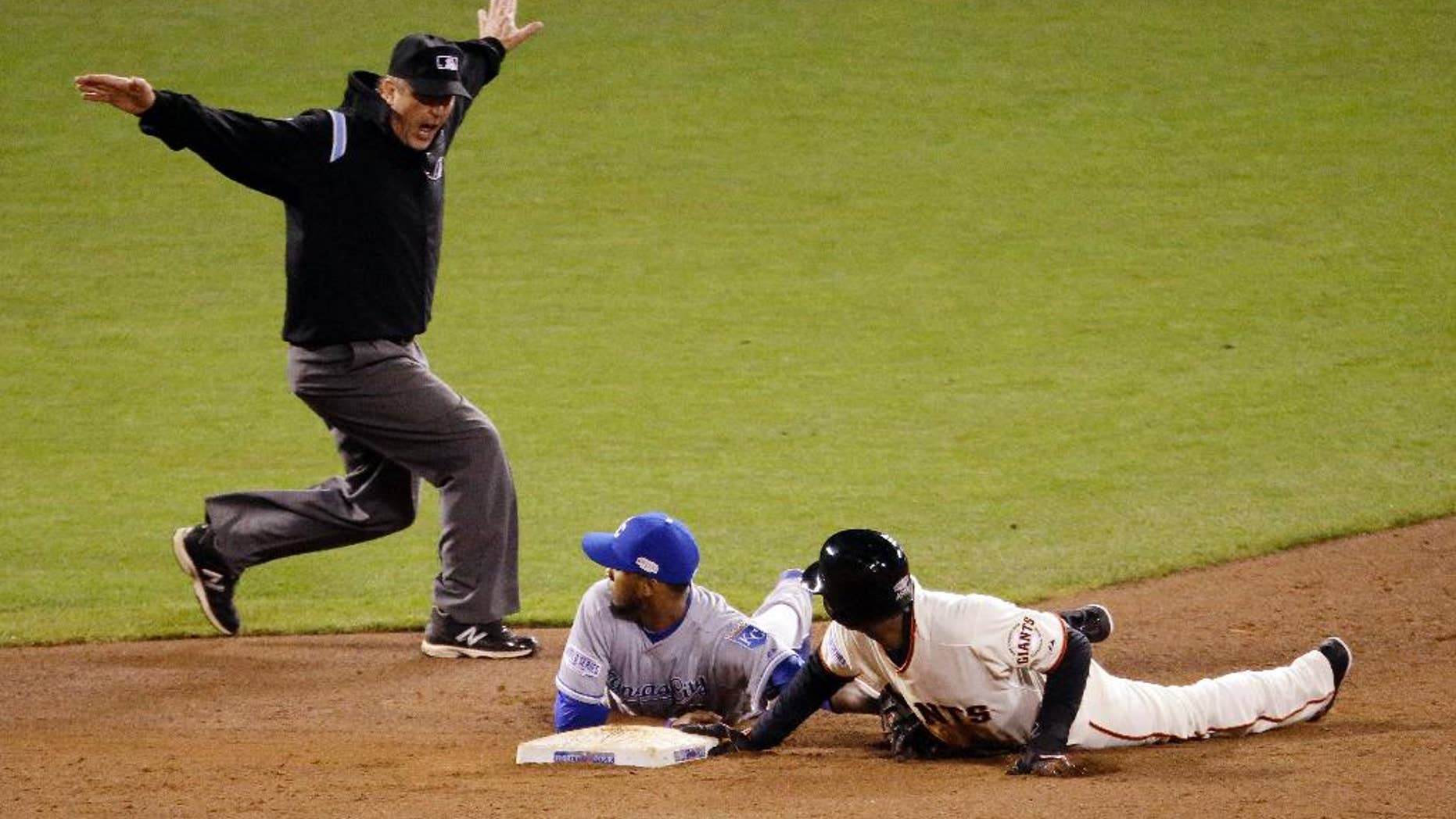 SAN FRANCISCO – Kansas City Royals manager Ned Yost has lost the first instant replay challenge in the World Series under expanded rules this season.
In the sixth inning of Game 4 on Saturday night, San Francisco's Joaquin Arias was ruled safe at second on a pickoff attempt by Royals catcher Salvador Perez.
Yost hustled out of the dugout to challenge the call, which was upheld after a replay review that took 1 minute, 47 seconds. Crew chief Jeff Kellogg, the second base umpire, signaled safe.
Fans in the sellout crowd chanted "Safe! Safe!" and signaled so.
Umpire Jerry Meals worked the replay booth in New York after serving as the plate umpire for Game 1.
Arias wound up being thrown out at the plate trying to score the go-ahead run later in the inning.