Royals celebrate making it back to second straight World Series (PHOTOS)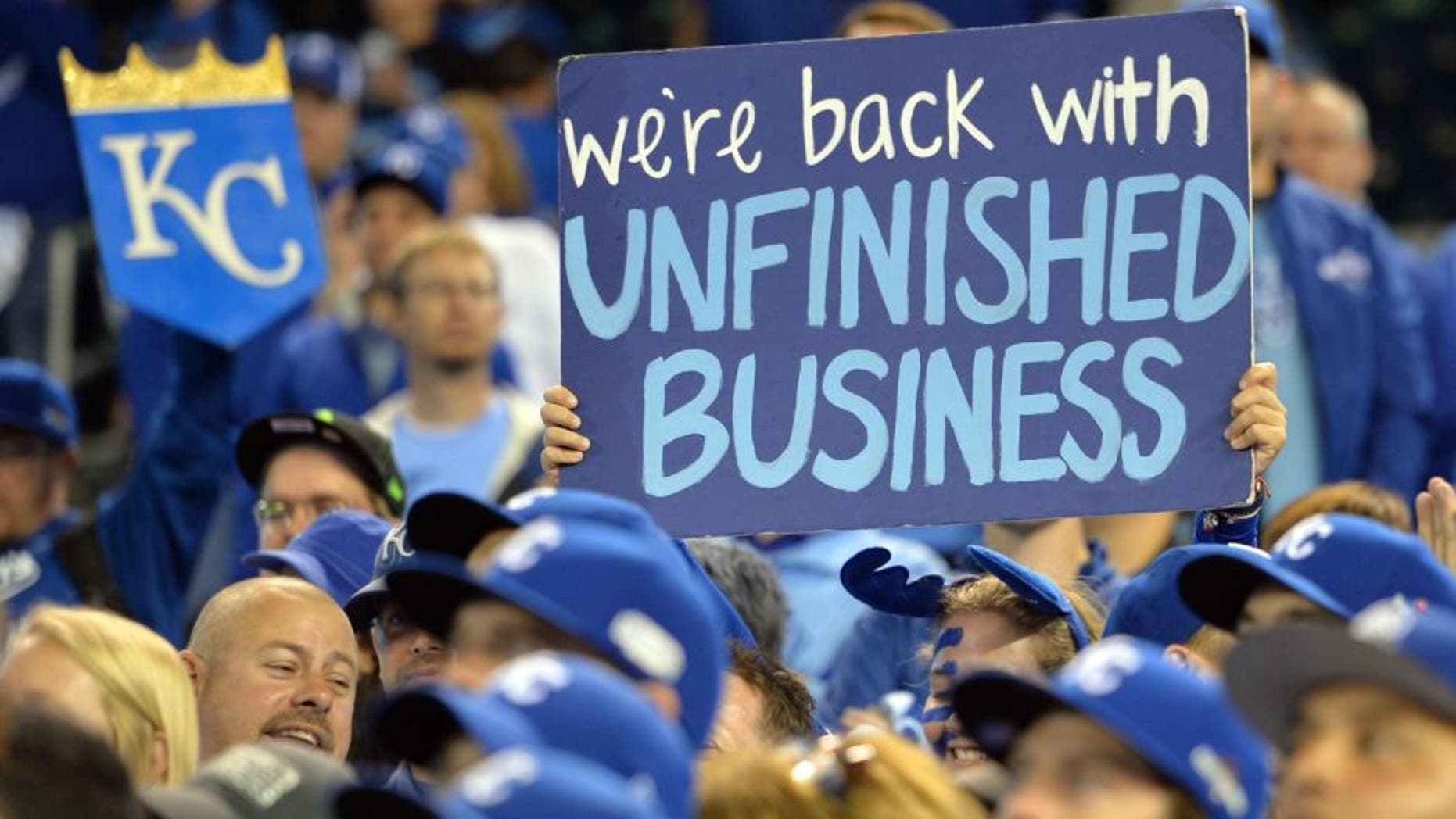 Thanks to their victory in Game 6 of the ALCS on Friday night, the Kansas City Royals become back-to-back AL pennant winners and will take on the New York Mets in the World Series starting on Tuesday, October 27.
As is the custom for teams that emerge on top of hard-fought postseason series, the Royals were in a celebratory mood on Friday night - and rightly so, considering how dominant they were against the powerful Toronto Blue Jays for most of the ALCS.
Of course, after falling short of a World Series in Game 7 last October, the Royals head back into the Fall Classic with some serious 'unfinished business', as they say. Owner David Glass said as much on Friday, as quoted by the Kansas City Star's Andy McCullough on Twitter:
As for the rest of their post-win antics, the Royals' official Twitter page was one account that shared an abundance of the on-field and in-clubhouse revelry:
Next up for K.C.: off-days (which apparently include friendly visits to Kansas City Chiefs games), media obligations and practice sessions as everybody from both teams prepares for what looks to be a rather epic showdown.